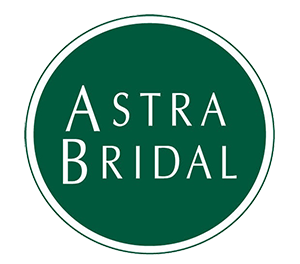 Ashleigh
It was just always going to be bridal for Ashleigh. Her bachelor of Design with a major in Fashion from Massey University in Wellington is the knowledge that is backing up her passion for bridal and fashion design. Ashleigh has an amazing eye and is skilled at finding the perfect gown for you and your body. She is the team member at Northshore to see if you are interested in having a gown customised from our Forget Me Knot range.

Ashleigh at Astra bridal made me feel amazing from our first video-style call to the day I said yes! she was kind and reassuring and definitely read the room well! yo could tell everyone at this amazing store was there for YOU! Not to mention being a plus-size bride and having a HUGE range of the bigger sizes made the whole session run smoothly. I loved every second and was so happy to say YES in this store! Could not recommend more!!
Andrea L
Astra Bridal North Shore were such a breeze to work with! Especially Ashleigh! She was so helpful and made me feel so comfortable as I was really nervous to try on dresses for the first time. Funny enough the first dress I tried on I fell in love with and I have now said yes to the dress!! I tried multiple different dresses after the first one and went back for a second appointment. Each time Ashleigh and the staff were awesome to deal with. The whole process has been so easy! I couldn't recommend them more and there store is beautiful too so definitely book in to see for yourself!
Georgia Eglinton
Ashleigh was amazing! She was so knowledgeable and helpful and made the experience so enjoyable! Thank you Ashleigh and the Astra Bridal North Shore team for being so friendly and amazing!
Rebecca Gaskin
My mum and I had the best experience and service at Astra Bridal North shore. We were served by Ashleigh and she made my first gown shopping experience so comfortable, easy and enjoyable. Her knowledge and expertise was astounding and she really went the extra mile to help me find my dream dress ( which I did - the first one I tried on!). The staff were so friendly and the gowns were STUNNING. I couldn't thank or recommend them enough :).
Lauren Huston
This is the only place I felt comfortable with the dress buying experience. They were so helpful, so supportive and so kind. They have a good range of dresses and great customer service. Special thanks to Ashleigh for working with me and my self doubt to find 'my dress'. If you have any body confidence issues - I can highly recommend the North Shore branch
Corrie Morrissey