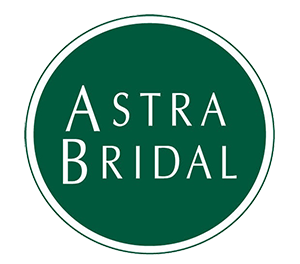 Peter and Baiba met six years ago at Baiba's sisters 30th birthday shortly after Baiba moved over to New Zealand. Peter proposed at Waihi Beach whilst on a walk along the quiet beach in Orokawa Bay.
Baiba wore the Frances by Forget Me Knot, "I went to Astra Bridal in Hamilton with my sister first, and I had an amazing service there but I couldn't make up my mind about the dress then yet. Then I went to Astra Bridal Wellington and they had this beautiful white dress that was perfect for me. I was by myself in Astra Bridal Wellington salon, and I was a little nervous to pick a dress without my sister, but Lisa was very helpful with picking the right dress for me! I think Lisa recommended trying this dress on when we were selecting the gowns. This dress has a nice design, and it compliments my body. I tried quite a few wedding gowns, but this suited my personality the best and fits in a beachy environment".
With many Latvian wedding customs incorporated into their wedding day it turned out to be exactly what they had wished for (even if there was a tsunami warning that morning). Their guests enjoyed the day with many laughs, lots of fun, hugs and happy tears to celebrate. Congratulations Baiba and Peter!