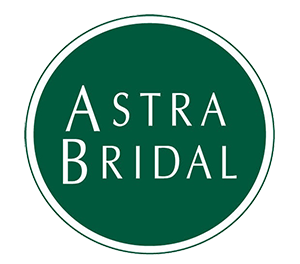 Barbara and Benjamin met on Bumble, and on their first date they bonded over a passion of gaming, spreadsheets, and the dream of owning a Dance Dance Revolution arcade machine! Things progressed naturally between the two of them with Benjamin proposing one day while making coffee in the kitchen.
Barbara wore the Wyatt by Sottero and Midgley, "Honestly, I had no idea what I wanted. I know Ben wanted me to wear a fitted gown instead of a puffy one, and that was all I had in mind when I made my appointment. I never thought I was the type of person that would fall in love with a dress at first sight, but thankfully, I did! I had already tried on a few dresses by that time, and the dress didn't really look like much on the rack, but the moment I walked out the changing room with it on and took one look in the mirror, I knew it was THE dress for me. There was a swelling of emotions seeing myself in the dress, which didn't happen with any other dress. At that moment I knew that was the dress I wanted to get married in"

As Barbara describes it, their day started off chaotic with windy and unpredictable weather on the cards. Just in time for the ceremony it cleared up, where they were able to have all their loved ones join them for the perfect day! Congratulations Barbara and Benjamin!