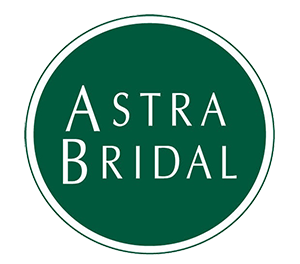 Before you start shopping!
Your wedding personality.
What is it that visualize when you think about your wedding. Is it flowers and pink hues, elegant evening affair, a beach day with bare feet or a classic church wedding.
Think about your budget.
Do some research on what you get for your money and make sure that your limit will allow you to have the freedom to choose what you want. There is nothing more frustrating than trying to have champagne taste on a shoestring budget. So be realistic about what your budget can get and find the best stores that cater to that budget.
Think about your backdrop
Most brides have booked their venue before they start looking for the gown. So take some time to get a visual image (or bring a picture with you) of what your location is like and put yourself in the picture. We have pinterest boards which show off most of the New Zealand wedding venues.
Body type
Probably the most important thing to be aware of. Being open to listen and test out different shapes on your figure. Our expertise lies in helping you determine that right shape for you. Once you have that shape you can think about the styling and embellishment for your gown. See our handing body type guide, but remember it is no substitute for trying gowns on. Read our Body shape article
Time frame.
Often a surprise to brides is how long it can take to have a gown made. Depending on the designer the time can be anywhere from three to six months. Maggie Sottero take the longest because of the intricate nature of the beading and designs.
Eliminate what you don't like. Sometimes the first time of trying can be more about what you don't like rather than what you do.
Who to bring.
Think carefully about who you bring with you. Never more than three at a time; any more opinions and no decision will be made. Have a meeting with them before and share with them your wedding vision. Make sure they are people who are positive about you, and are going to help you find what you are looking for. We often hear comments like, "well I wouldn't wear it" – what they would wear is irrelevant – it is about you and your wedding. If you have a particularly tricky person that you know can be critical but you feel you have to involve them, let your consultant know. They should be able to help handle this situation.
Do your homework
Find out information about the stores you are visiting.
Look for reviews and customer testimonials. Research their size ranges and price points. There is no point trying on gowns that you can't afford. If you are a plus size bride (over size 18) ask if they have samples available for you to try on.
Be Prepared to Listen and Talk
It can be quite difficult to think of your consultant as more than just someone that wants to sell you a dress. They do want to do that, but motivated by wanting you to get you to look your best and achieve the style of gown you desire. So make sure you talk to them openly about what you like and don't like about gowns – don't spare their feelings! Also listen to the advice they have to offer. If you chose a long established salon to partner with then you know they are going to have a great level of expertise in what they are doing.
Be Prepared to Enjoy the experience
Often the first visit to a salon can be nerve wracking for some brides. But remember this is a real fun part of the wedding where you can unashamedly make it all about you. Groove around in some gowns and relax in to the whole experience.
When to visit

Saturdays are extremely busy in store, so if you do have the opportunity and means then it is a much more personal experience to come during the week. If not, then be prepared to share the space with others and their entourage.
If you aren't ready to take the plunge to try gowns on we also host a "sip & see" the first Thursday evening of every month. Drop in, have a glass of bubbles, and ask all the burning questions.
Start clicking
Sign up for pinterest if you aren't already on there, or save your favourites on our website. Take a step back and hopefully you will see what style of gowns you are being drawn to.

Think about service
A gown is not just a garment, it is an experience and crucial part of your wedding. Make sure you completely trust you salon – ask them for references from other brides. They may have your dream gown, but if they get the order wrong or don't use trusted designers, it can quickly turn to your nightmare gown.
Don't buy off the internet
They are either fakes (which typically are poorly constructed using inferior materials) or they are parallel imported.
Not a single reputable designer supports the sale of their gowns on the internet. Whilst parallel imports are legal in New Zealand the supply breaches the designer's agreement with its stores. If found to be shipping to another territory behind the designer's back the originating store is cut off from supply – do you want to risk being the order that falls on the wrong side of that process?

People that produce fake gowns are stealing. They steal the ideas, the construction techniques and then the photographs to advertise the gowns. Would you buy a stolen car? So don't support the theft of intellectual property. Maggie Sottero have told us that to design and body test a gown takes at least six months and multiple remakes to get it right before it goes anywhere near photography and production.
Trademe works very closely with Astra Bridal to monitor gowns listed on trademe. They trust us to advise them on the legitimacy of claims made and keep the trademe community safe. They would like to eliminate the sale of all fake items, by supporting the sale of authentic items they know they can protect their bidders no matter what the item is.

Buy your gown from an authorized stockist listed on the designers web site. Then you get a designer gown with peace of mind as well.