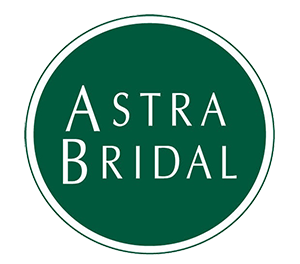 Having met at a shed party a few months prior, Caitlin and Pieter got talking and quickly hit it off; from that moment the rest was history! Three years later, the conversation of getting married came up, with their families approval the wedding planning began.
Caitlin wore the 1900 by Bonny Bridal, "I started planning my wedding early 2020 with hopes of marrying mid 2020, which meant I had to find a wedding dress during alert level 4. I was scrolling the Astra Bridal website and the 1900 immediately ticked all the boxes of my dream dress, the lace, the little bit of sparkle, the train, the 3/4 sleeve; it just looked so elegant and beautiful. Knowing I wouldn't have time to have a dress made I emailed Astra Bridal if they had the dress in stock in my size and any other dresses off the rack that may fit. Dee got back to me almost immediately sending through the measurements and said at alert level 3 she can post the dress to me. I received the dress and as soon as I put it on, the dress fit like it was made for me and I felt how every bride should feel, I felt absolutely beautiful... it was the first and only wedding dress I tried on because I knew from that moment no other dress would compare; this was the 'one'".
Their day captured everything they are as a couple, with an elegant beauty in its simplicity; family and friends gathered after many sleepless nights and stressful moments to witness Caitlin and Pieter become husband and wife on a wedding day they will forever cherish!