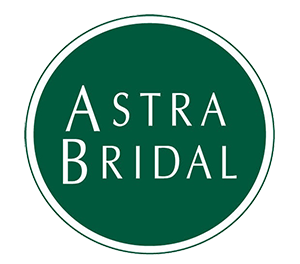 Chelsea
Chelsea has a background in fashion retail as well as a qualificiation from New Zealand Fashion Tech. So an eye for style and the knowlegde to back it up! Chelsea's philosphy on working at Astra is "What inspires me about bridal is the beauty of so many laces, silks and other fabrics being transformed into amazing dresses that will make a woman's dream come true." Chelsea will go the extra mile to find the right gown for every bride she sees.
Chelsea is currently on parental leave.

Thank you so much for all your help! It was the most comfortable dress and I had so so many compliments on it. I was very happy with my choice in the end
Andrea Kjestrup
I'd just like to thank Chelsea and Leti at the North Shore store for providing myself and my bridal party with such amazing service. From the moment Mum and I walked in the store, Chelsea made us feel so welcome and was incredibly helpful. The gown she showed me was my perfect dress and I fell in love with it the moment I put it on. As I am living in Australia, there was a need for quite a quick turn around but this did not phase Chelsea or Leti and they went the extra mile to ensure my dress was ready by the time I was flying out in 5 days time! I had been to many stores in both Sydney and Auckland, and without a doubt the North Shore Astra Bridal was the best out of all of them. We never felt pressured and were always listened to, allowed to take photos and given plenty of time to decide. After having such a negative experience at another store in Auckland the day before, coming into Astra was a huge sigh of relief for us! Again, thank you so much Chelsea and Leti for being so welcoming and accomodating. You have made me a very happy bride!
Shannon Prevett
Just want to mention that Chelsea was fantastic on Saturday - really appreciated her help - Rebecca
Rebecca Birrell