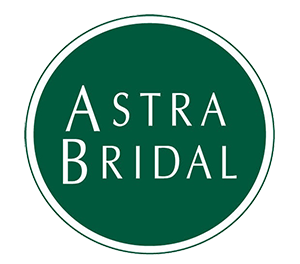 Chrissy
See that cheeky smile. Chrissy is all about making your experience fun and rewarding. Bridal was a career for Chrissy before and she is now back for more. Loving making a great experience for brides and going the extra mile. Chrissy is also a trained florist so really great at giving advice on what will suit to bring your whole look together.

Bought my wedding dress on Saturday at Astra Bridal North Shore! It was the first bridal store I'd been too and first time trying on dresses. I went well over my appointment time and the ladies were so kind and didn't rush me out the door but instead were so invested in helping me and ensuring I was happy. I ended up finding the most perfect dress for my day and can't believe I found it on my first time ever trying on dresses. It's all thanks to the gorgeous ladies at Astra Bridal. So patient, so kind, so willing to make the day special and made me feel so comfortable. Would HIGHLY recommend them if you're looking for a place to find your dress. It was so worth it in every way. Thank you so so much Astra Bridal ladies North Shore. I'm beyond grateful <3 <3 <3
Teyah Daniel
Chrissy was absolutely amazing!! She made the whole experience fun and helped me pick the most beautiful dress. She was able to ask the right questions and read my facial expressions in a way that helped me find a dress which was almost identical to one I put on my pinterest when I was about 14! She is amazing and so was Liz from the outlet next door!
Bonnie Davis