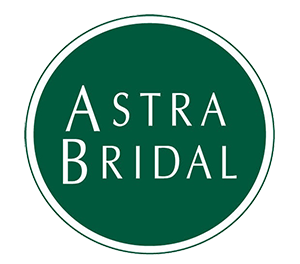 'Classic Grace' Wedding in Wellington
Wellington weddings are always a fave of ours. The various settings and backdrops are breathtakingly beautiful making it a perfect wedding location. Grace and Matt's wedding is no exception, so classic and so elegant with incredible views, and not to mention, a gorgeous gown...
Grace chose our stunning Bonny 6527 gown, with it's delicate lace bodice and capped sleeves, and the super sexy keyhole back that flows down to the gorgeous deconstructed chiffon skirt.
"I loved the lace, I wanted a really classic simple gown and this just made me feel amazing. I also loved the back! I want to say that as someone who has struggled with my weight, the thought of finding a dress was very daunting. But Lisa in your Wellington store was incredible, she put me at ease instantly and I found my perfect dress in my first consultation. The veil was my something borrowed from my new sister in-law Lucy which was also from Astra."
It goes without saying, Grace looked amazing in this classic gown style!
The brilliant photographer 'Candy Capco' has captured every stunning angle of the day and we are overjoyed to be able to share these beautiful images with you.
Enjoy!
My favourite part of the day was marrying Matt. Although, we were only engaged for 14 months it seemed like the day would never come so it was very special when it finally happened. I also loved our couple photos in the trees in Mount Victoria as it was really the only time that Matt and I were alone.