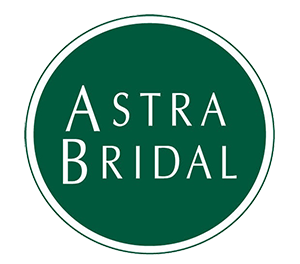 Wonderful Classic Wedding in Wales
This wonderful Welsh wedding, complete with stunning historic church and equally stunning bride, truly blew us away! Lara and Hayden chose to hold their gorgeous wedding in Lara's hometown of Wrexham in North Wales.
Our Darlene a-line organza gown with its feature lace jacket was the perfect style for such a classic wedding, and looked amazing on Lara.
"I loved the off the shoulder jacket with the 3/4 sleeve, it was a big selling point for me. I didn't think I'd find a dress I liked, so I couldn't believe how easy it was."

Images like these, featuring such incredible historical relics are simply priceless and even more so with an unforgettable day memorialized. Sophie of HJ Photography captured these beautiful memories and we feel extremely lucky to be able to share them with you.
Enjoy!
I had seen my dress on the Astra website and really liked it. I booked an appointment with Dee in Hamilton and it was the third dress I tried on. I loved it so much that I didn't bother trying on any others!

I loved the lace detail and how it came down just past the waist line which I found very flattering.

My favourite part was definitely the evening and having everyone together on the dance floor. To have all of Hayden's family, parents, sibling, cousins and all of my family together was just amazing. Even his Nana made it over and for her to spend time with us all was great. After speeches his cousin also lead a Haka with his family, that was pretty special and had a few of the Welsh dads tearing up!