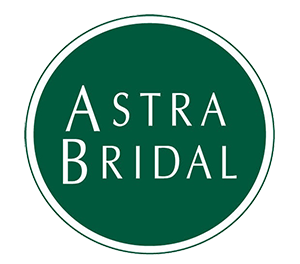 Claudia and Michael were always meant to be together. With Michael always been around Claudia's family, they had known each other for years, building a strong connection with each other's families. Christmas 2017, Michael proposed only a month after having welcomed their beautiful daughter into the world.
Claudia wore the Melrose Leigh by Sottero & Midgley, "I loved the detail and the colour. I'm not a fan of crisp white, so the nude underlay caught my eye and my favourite part was the back, and the shear sides". The figure-hugging silhouette was perfect for Claudia's body shape, allowing her to show off her curves.
As many brides say, the day flew by so quickly. With excitement all around while the girls got ready, to helicopter surprise for the boys, Claudia and Michael's wedding day turned into one big family party, dancing the night away!