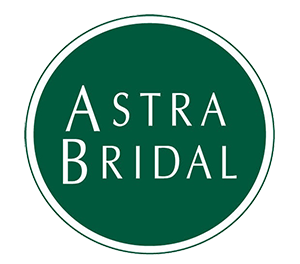 Connie
Connie is our receptionist on a Saturday. She can get you ready for your appointment and also try to make sure it runs on time! She is thriving on our crazy busy atmosphere while she completes her studies in Medicine at Auckland University.

Thank you so much to the lovely ladies at the Auckland City store. You made the process of trying on and choosing my perfect dress so enjoyable! With very prompt emails and little updates of the ETA of my dress arriving you took all the stress away! I was lucky enough to be one of Elysia's first brides and she made me feel beyond comfortable in the fitting room and was so easy to talk to about the dress process! Ilyese was amazing to work with as well and she really showed her talents and knowledge which was very appreciated! Thank you so much again! Brooke x
Brooke Hudson
Thank you for the lovely service from the Auckland branch, only bought my tiara from there but the level of service I got was amazing. I felt like a total princess on my special day
Becky Suddaby
Broad range. Good lighting.
David Rodrigues
This email is just to say thank you for all your kindness and support and help. I need to say I have had one of the best days of my life (and I have had many :)) and I was looking stunning!
Claudia Hermosilla
I thought I would send an email thanking you guys for all your help. You guys are the best, I bought my dress in 2016 and I have enjoyed your assistance till my wedding day. We all know that the wedding dress trends change a lot, and to be honest I was nervous about my princess gown, nowadays brides seem to favour sheath/fitted dresses. I was pleasantly surprised to get so many compliments from guests and people who have seen my wedding pictures.Thanks again, wishing you the best xx
Amanda Ndlovu