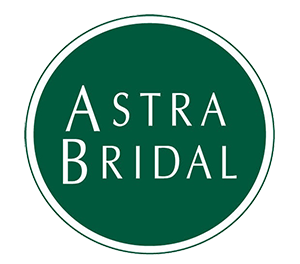 Corina and Seth's love story started with some assistance from their parents, after having been set up at a dinner party, from there it was full steam ahead! With a perfectly imperfect proposal only 6 months later, Seth thought he would take Corina on a romantic picnic where it then rained the entire time! Just over a year of dating and they were married.
Corina wore the BE471 by Ella Rosa, "The theme I chose was classic elegance "Less is more" so I wanted my dress to reflect that. I also wanted to feel comfortable in it, be able to wear a bra and be able to dance in it! I had seen a couple of gowns on the Astra Bridal website that I liked, so when I went into meet Dee in Hamilton, she had a fair idea of the look I was going for. She was the one who picked out my dress. As soon as I put it on, I fell in love with it and started dancing around the dressing room! We changed the front part of the dress to suit my body shape. I loved the stretchy simple lace, the beading up the top made the dress pop, and how the buttons went all the way to the end! I also loved the shape of the dress and how it fit me perfectly. I felt like an absolute queen all day and didn't want to take it off!"
It was a special celebration, better than what they could have ever imagined! The morning was relaxed and full of laughter; the wedding was a family affair with Corina's Dutch relatives travelling over. Their wedding day reflected them as a couple and their faith. Congratulations Corina and Seth!