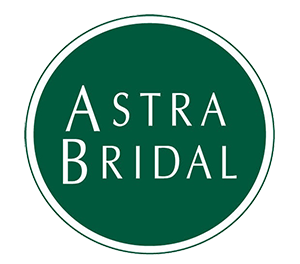 We are resuming in person stylist appointments but still offering virtual at home consultations as well.

Our hearts go out to all couples out there who are having to make the hard decision to postpone or cancel their weddings in light of the Covid-19 restrictions.
If you think about the wording in traditional wedding vows… "for richer, for poorer, for better, for worse, in sickness and in health" these resonate even more at this particular time.
We are still able to order wedding dresses and get delivery of those gowns already ordered.
The measures we will have in place for Alert Level 2 are as follows:
We will have a thorough cleaning regime in place
Gowns will be sanitised between appointments with a commercial grade sanitiser
We will wear masks if you require us to and can provide disposable masks if needed
We will be washing our hands frequently
We are taping designated areas to keep parties separated
Only two or three brides will be in the salon at any one time (this varies depending on the salon size)
We ask if you, or any of your guests, are unwell then you reschedule your appointment
We will have a contact tracing app available to help with registration
Bruce + Lori and the entire Astra & Bridal Outlet Teams

In the short term we need a new normal.....
We are able to help begin your wedding planning both virtually and in store now. If you are aren't comfortable with a face to face appoinment we can start the process of helping in other ways. Just get in touch.

Want to start your gown journey
We can host a Zoom appointment for your party (in multiple locations) and answer any questions and help get your planning underway.
Are you an Astra Bride interested in supporting Astra Bridal?
You might be using this time to sort out your photos. We would love to see them! We love to publish photos and stories on our website, so please send them through.
Want to chat?
We will be available on the phone and via email as our team work from home. You can also use the Chat function on our website (Bottom Right). We would love to still be part of your wedding journey and our team can give you so much advice with their years of experience.