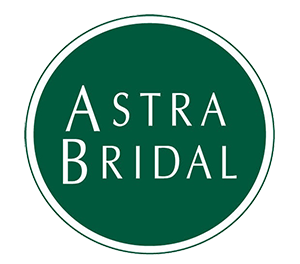 Dee
Dee is the foundation of the Hamilton team. A consultation with Dee will be full of laughter and love. Love of brides, love of gowns, love of matching the two. Dee is really passionate about giving brides a positive body image with reassurance, and demonstrating how a beautiful gown looks. Many of our brides come to think of Dee as their second Mum!
Photo courtesy of Nicola Inglis.
I just want to say a HUGE thank you for your time on Saturday with my daughter, Khym.You made her day - no pressure, no judging, and plenty of dresses in her size to try on - I have one very happy young lady - whew !!!And also, thanks for putting up with all us hangers on - but we all just want Khym and Nathan's day to be absolutely perfect - they are so cute together and deserve it...You are amazing and I can't thank you enough - you went above and beyond for Khym and us - and making her feel so comfortable, having a laugh, etc, etc...awesome !!
Shani Hastings
I can't recommend Astra Bridal enough! Dee was absolutely amazing and made choosing a dress so much fun! She made the whole experience so personal. After listening to my vision (simple, elegant, comfortable and something I can dance in!) she came back with my dream dress! When I went in for my fittings Dee was just as excited as I was which made me even more excited! Thanks so much Dee, you have a real gift! :)
Corina Makker
Thank you for all your help in choosing my dress a few months ago! I was very touched with the card you sent
Georgia Glover
Dee was recommended to me by another plus-sized bride. I was nervous, and I didn't want to pay a million "trying on" fees just trying to find a dress I liked.I was actually so nervous I would have to settle for an okay dress because of my size...But I found my dream dress and it was honestly so perfect! Dee was so wonderful. Firstly, she helped me stay chill when my family were being...helpful.. (dress shopping can be so stressful, but Dee was great at working with my family while making sure I knew she was there to help me and not them - a real professional)Secondly, she organised my fittings within my difficult schedule and followed up with both me and the seamstress to make sure everything was going as planned.Thirdly, she made picking up my dress all ready (steamed and with accessories) so easy for my mother. She communicated with me throughout the whole process and I looked forward to catching up with her during fittings. Seriously, Dee is amazing. Don't hesitate to go and visit her.
Nancy E
Thank you for everything, am so very glad I chose to come and see you! Your Amazing and I've been telling everyone to come to you! Cant wait to show everyone. Thanking you a million times over still wouldn't be enough
Olivia Rophia