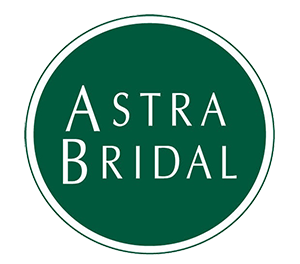 Dee
Dee is the foundation of the Hamilton team. A consultation with Dee will be full of laughter and love. Love of brides, love of gowns, love of matching the two. Dee is really passionate about giving brides a positive body image with reassurance, and demonstrating how a beautiful gown looks. Many of our brides come to think of Dee as their second Mum!
Photo courtesy of Nicola Inglis.
Dee was the most lovely person to work with for my dream dress becoming reality. We had sorrow & sickness in our family during the time of dress making & would always make sure I was getting through & would brighten your day. She's honest, open & reliable & makes you look your best on your special day. Will be recommending you to anyone who's dress hunting.
Em
I'd like to say a massive thank you for everything you did for me! You went above and beyond and I can't thank you enough. I felt like such a princess in my dress, it was so comfy and looked amazing. Thank you!!
Zoe Knighton
I went to Astra bridal in Hamilton as my first dress shop. I'm a farmer and dresses are far out of my comfort zone. Lovely Dee made me feel so relaxed and at home there! she went above and beyond helping with alterations with my dress aswell. I could not have found a better, more beautiful dress! I was so happy with it and could not thank her enough
Zoe Macpherson
Being a tall & plus size woman I thought it would be hard to find a beautiful gown. In my mind I wanted an all over lace bodice gown with long sleeves. A friend recommended I try Astra Bridal as she had great success there. Dee is very talented and her team were absolutely amazing. She listened to my wants and patiently helped me try on dresses. Third try- on was the one!! They have an amazing range in their shop. Thank you Dee.
Bronnie Wallace
I just want to say a massive Thankyou to Dee. You were so patient with me and my family and helped me find my perfect dress. You took away my anxieties and made me feel beautiful. Thank you again
Racheal Clear