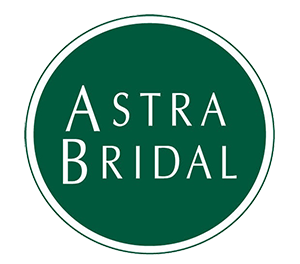 Elysia
Elysia knew from her first second in a bridal store that this was the job of her dreams. She loves bridal, brides, fabrics and fashion. She brings her experience from another bridal store to the Astra team. She has completely embraced our high service standards and the effort we make for our customers. With her enthusiastic and fun nature you will have a fantastic time with Elysia if you are lucky enough to have her as your consultant.
Honestly, these guys are awesome! If you're an islander and you're looking for a beautiful gown for your wedding coming up, say no more these guys knows exactly what you're looking for. I had such a seki(good) time with Elysia and her team last week, you guys really know how to hype an islander girl up, nothing but LOVE
Tala Ioane-Time
Fantastic experience! Assistant Elysia was super helpful, so cheerful & made the experience wonderful, think I've found my dream dress!
Emma Seymour
Just want to say how amazing the service was from Elysia at the Astra bridal on Symonds St. From the first consultation where she helped me choose my dress to the final day of picking it up with the veil she was incredibly warm and lovely and it felt like I was seeing a friend every time I came into the store. I think she is a great asset to Astra bridal and would recommend your store to any future bride to be not just because of the amazing range of dresses but the fantastic service from your staff. Thanks again for all your help Elysia you're a star ❤️
Sabrina Zelda Diesh
I cannot recommend the team at Astra Bridal Auckland enough. From the first day I walked in they were all professional and welcoming. Absolutely loved the personal touches of my fitting. My consultant was Elysia who is truly INCREDIBLE at what she does. After taking the time to choose multiple styles to try on; she helped me choose the dress of my dreams. Elysia made me feel completely comfortable and at ease throughout the whole process. Her genuine nature made this very special time even better. Since choosing my dress, I have been back & chosen my veil. So grateful to the whole team. Thank you x
Lily Palmer
I had a great experience shopping with you guys and that dress literally made all my insecurities go out the window! ... Thanks again Elysia. I bet it is always nice to see the dress in action at the wedding!
Dana Tolson