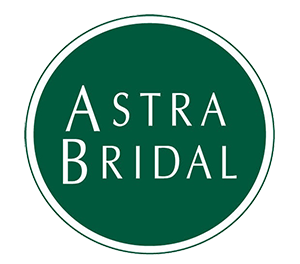 Elysia
Elysia knew from her first second in a bridal store that this was the job of her dreams. She loves bridal, brides, fabrics and fashion. She brings her experience from another bridal store to the Astra team. She has completely embraced our high service standards and the effort we make for our customers. With her enthusiastic and fun nature you will have a fantastic time with Elysia if you are lucky enough to have her as your consultant.
I just wanted to say I had the most amazing experience with the ladies at Auckland City Astra Bridal from start to finish. I said yes to my dress with the help of Cherie many months ago, and she made me feel comfortable every step of the way by talking me through the process of measuring me and helping me into the gowns. It only took me 4 dresses before I knew I'd found the one. They kept me up to date monthly about my dress and even gave me a call when it came in. I was lucky enough to have an empty store both of my visits, and on my second visit I was helped by the lovely Elysia, who was equally as wonderful and caring as Cherie. As I was the only bride in store, I was lucky enough to have all the ladies involved in my dress viewing and it just felt so special. I will never forget my experience with the Auckland City Astra Bridal team, they truly do know how to make you feel beautiful. Thank you, girls, for making an insecure bride feel like a million dollars. I love and appreciate your work!
Dani Burrell
Morning Elysia, just wanted to drop you a note to say a massive thank you for all your help yesterday. You are truly amazing at what you do and such a lovely person
Lauren
I just wanted to congratulate Elysia for her wonderful, friendly, caring and professional service. She made what could potentially have been a difficult task so easy and, unbelievably, Antonia came away so happy to have chosen a wedding dress within two hours. She was so happy to have achieved this goal. We all enjoyed the experience very much.
Wendy
Honestly, these guys are awesome! If you're an islander and you're looking for a beautiful gown for your wedding coming up, say no more these guys knows exactly what you're looking for. I had such a seki(good) time with Elysia and her team last week, you guys really know how to hype an islander girl up, nothing but LOVE
Tala Ioane-Time
Fantastic experience! Assistant Elysia was super helpful, so cheerful & made the experience wonderful, think I've found my dream dress!
Emma Seymour