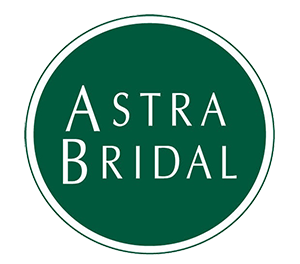 Grace and Ben both worked in agriculture but had never crossed paths until one day when they met in a tomato paddock. Grace was counting tomato insects while Ben was driving a tractor and knocked over one of her insect traps. Being the gentlemen he is, Ben walked over to pick it up, upon speaking to one another Grace was hooked! She would then plan her crop visits perfectly so they would happen to "randomly" bump into one another. One thing lead to another and they eventually when on a date where they bonded over coffee, animals, fantasy movies and fell in love.
Grace wore the Fatima by Maggie Sottero, "It was the individual hand painted flowers that made my gown special. Since I was a little girl I always had this vision in my head...a little bit of Disney, a little bit of fantasy and a little bit of forest. When I first put on the gown I felt like it was the one. It flared out perfectly (like a fantasy princess). Then Lisa from Astra Bridal Wellington hand painted all the individual purple flowers which made it so magical! My dream dress came to life and it was more then I could imagine. I will keep it for life".
Despite having to rearrange their wedding to suit the traffic light system, their wedding day ended up being absolutely amazing. With a fantasy/Avatar theme throughout, their day was something dreams are made of. Grace's bridesmaid Nat made beautiful UV butterflies to put on the tree in the marquee, lighting brought everything to life as the night got darker. Congratulations Grace and Ben!