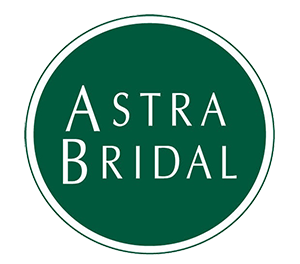 Surrounded by their friends and family, Jenna & Jack held their special day on a beautiful March day in Port Waikato.
Jenna found their beautiful Raelynn dress by Rebecca Ingram at our Auckland City store last year, and it's always so lovely seeing the vision come together for a bride's day. We hope you enjoy photos from their special day below as much as we do. Continue reading to get some insight from Jenna about their day, the dress, and what advice they'd give to other brides. Enjoy!
Tell us your story, how you both met, and the proposal.
We met at school through some mutual friends and dated after getting to know each other at a Halloween party. We'd been together for 5 years and he wouldn't tell me what my present was until we were in a gazebo we used to visit regularly throughout school late at night. He was nervous the whole time before he eventually asked me to marry him!
What was it that made this particular gown catch your eye and fall in love?
My mum and I had been looking at Raelynn when browsing the website and it was the only dress that really caught my eye. All the others I tried on were just not feeling like it was something that I would wear for a long time until I put on Raelynn and loved it instantly.
Tell us about your search for the dress and the experience at Astra Bridal.
I'd say when I was searching for a dress it was really great to look on the website and get feel for the different designers and their styles. My experience at Astra was more than I could ask for as I was not very excited to look at dresses to begin with, but the ladies there made it such a relaxed and fun experience.
Tell us about your special day as a whole.
It was definitely the best day of my life so far. Not only did Jack and I get to show everyone how much we loved each other but we also were able to see how much we were loved by our own friends and family. We're not the most affectionate bunch of people so it was very moving hearing everyone's speeches and seeing how happy everyone was for us. It was also the best party ever, with the reception having everyone dancing before we'd even had desert.
What was your favourite part of the day?
Probably when we snuck away to have photos of just the two of us and talking about how much we loved every part of the day. Or when my brothers and dad surprised us with a haka.
Finally, what is your biggest piece of advice for brides to be?
My advice for new brides would be to make sure you are honest about what you want and how you feel because if you're not 100% happy with a decision it will make things a bit harder. Make sure that you're making things as easy as possible. :)