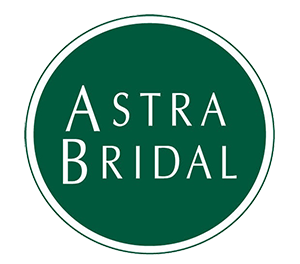 Having met when they were just kids around the ages of 5 and 6 at a forestry open day, and have spent time together over the years, Jess and Blair were meant to be together. One week Blair took Jess out target shooting in the local forest where Jess's Mum's forestry crew were working. Blair set up the gun and targets for Jess; as Jess bent down to line up the target, there in the crosshairs of her scope was a ring in a box, with Blair waiting beside her to make the perfect proposal.
Jess wore the 4290 by Christina Rossi, "I'd never thought I'd ever get married so Ive never had a dress in mind at all. I was completely blind going into Astra Bridal. Dee got me to try on some I thought I might like, then she put those ideas together and pulled out 3 for me to try. As soon as I tried my dress on, I had an over whelming feeling come over me and it literally took my breath away and I knew it was the one. For the first time in my life I felt beautiful!"
Their wedding day was everything they had dreamt of and more! Everyone joined them to celebrate as they wed surrounded by love and support from all. Congratulations Jess and Blair!