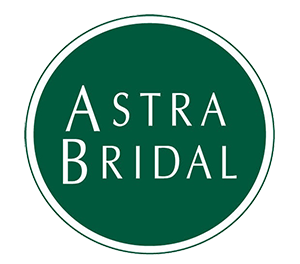 Joy and Caleb had been together just shy of three years when Caleb proposed. They had been going long distance for about 6 months prior to the proposal, so one day to Joy's surprise Caleb flew to the city she was living in, showed up to her work and took her on a lunch date. The following day they went on a small road trip where they retraced one of the first road trips they had ever done together. While skimming rocks Caleb told Joy he had to run back to the car because he forgot the keys… on his return Joy was excited to show him a heart shaped rock, in which he responded "I have another rock you might like better than that" and proposed!
Joy wore the Alana by Forget Me Knot, "I had actually picked out a gown about a year and a half before our wedding, it was a spur of the moment purchase and then covid hit and we had to push our wedding back a few times, by the time we locked in a date I had to accept that I just didn't like the minimalistic style dress anymore so I started to keep my eye out for other dresses. My sister-in-law and I ended up going to a bridal show in Auckland and that's where I saw my dream dress, it was one of the first dresses I noticed as I walked in because it was so sparkly and eye-catching, it was certainly very different from the minimalistic dress I had originally purchased.
When I went to try it on at Astra Bridal we decided to change the spaghetti strap sleeves to an off the should sleeve instead, they made the process so easy and to be able to personalise the dress in a small way made such a huge impact. I'm still obsessed with my gown, it embodied everything I wanted perfectly."
An easygoing day with their closest family and friends nearby! Different cultures came together as they became one - having small pieces of Zimbabwean traditions such as presenting a cake to each others parents, and dancing into the reception venue created a light hearted and spirited feel for the day. Family members met for the first time and celebrated an incredibly special day. Congratulations Joy and Caleb!