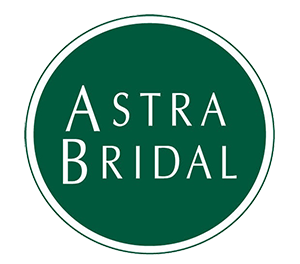 Kat
Kat is managing the Northshore location. She has bridal experience from her home town Manitoba Canada. She has dealt with some of our designers before so has been able to slip straight in to having fun with her brides. With her bubbly attitude Kat ensures that her brides find the perfect dress as well as have a great experience.

Loved it. Kat is lovely and helped me with choosing a beautiful gown
Kathryn Gibson
I went to astra bridal north shore and was looked after by Kat! Initially I had been really nervous about finding a wedding dress as I had no idea what I was looking for but during my visit both Kat and Rachel had me feeling so comfortable and made the experience so enjoyable. When torn between two dresses she had some really good ideas to get the best of both. They went above and beyond and the experience couldn't have been better. I'm so happy with the dress and also the shoes they gave me to pair with it and practice in for the day. I can't tell you how much I recommend astra bridal. Thank you thank you thank you
Rachel Durrant
Fantastic consultant Kat from the North Shore shop. She put me at ease and her experience in bridal attire shone through. Chose my dress after trying on four and felt like a million dollars with my long train and tiara. Thanks so much, Denese Mortimore x
Denese Mortimore
Thank you I am stoked. But most of all Kat you made the experience a great one!!! I now have "the dress", great price & over & beyond assistance that was truly appreciated. Thank you
Nerralee Johnson
Also I just wanted to say you made me feel completely comfortable, excited, beautiful, and completely at ease! Thank you very much for making it such an amazing experience for my friend and I.
Sarah Power