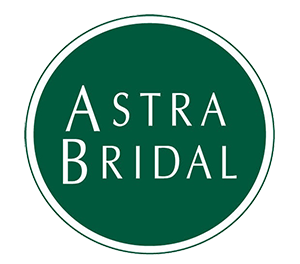 Kayla
Kayla is a fantastic member of our Hamilton team. Her experience as a bride has given her an insiders view of bridal. She loves the opportunity to give brides a fabulous experience and make them look amazing. She loves being in the outlet where she can help find a bride their dream gown at a fraction of the price.
I went to the Bridal Outlet on the weekend, and was amazed to see what a large variety of gowns they have. Kayla served me and was incredibly patient, making a few suggestions before helping me try dresses on. Her feedback was very honest (much appreciated as I was alone!), she was able to answer all questions I had, and she had great enthusiasm during the whole process, which gave me the confidence to buy the first gown I tried on. Thank you so much, Kayla, for helping me find the dream dress when I thought it wouldn't exist - at half the original price too! Fantastic service with a wide range of prices and dresses to suit all brides and budgets, so I would highly recommend this store to anyone!
Beth
I am so grateful for all your help that you gave me for my special day. Love and light to you and to your whanau, take care of each other. Arohanui
Kelli-Anne Te Hira
Thank you so much again for accommodating us during our visit! My first time trying on dresses was such a lovely experience because of you, and it'll always be a treasured memory.
Anne De Guzman
Kayla! You are amazing and went above and beyond to get me feeling and looking ready for our special day. Thank you!
Sarah-Mae Glover
Thank you so much for making the wedding dress experience so much less painful than I thought it would be! For someone who hates shopping, I actually enjoyed trying on some different dresses and finding 'the one!' and shoes to match! you were amazing and so friendly, I really appreciated your honest opinions and knack at working out what I wanted. Thank you again so much for all your help, would definitely recommend The Bridal Outlet!
Tania