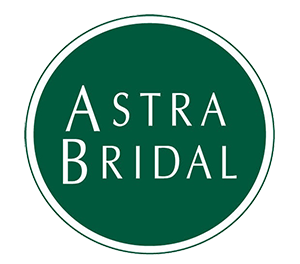 They met via an online dating website, and quickly hit it off! On their holiday to Thailand during a thunderstorm on the hotel rooftop, Josh got down onto one knee and asked Kori to be his wife.
Kori's dress story is unique, in fact she had two gowns: one pre-pregnancy, and other after she found out some wonderful news! "The first gown (Brenda - Rebecca Ingram) - it didn't catch my eye in the beginning, I completely disregarded it because I had decided in my head already that I'd never be able to pull off a strapless fitted dress. I let Sarah convince me to try it on anyway after trying on others and the moment I saw myself in the mirror - I fell in love! After losing 40kgs the year before, I just didn't know how to dress my body shape, and when I put on this dress it made me realise how beautiful my curves were after all! I felt like an absolute princess wearing it and had absolutely no doubts with it, so I knew it was the one!
Fast forward 6 months ish, occurred our miracle pregnancy after being told we wouldn't conceive naturally - cue panic mode - I'd be almost 8 months pregnant by our wedding, and baby bump would not fit in the dress! So enlisted in Sarah's help again to find a new dress that would support my changing body shape and growing baby bump. I completely trusted Sarah to find a dress that she thought would suit, and just like the first time - she got it spot on! My second dress was "Tina ' by Rebecca Ingram - and it made me feel just as beautiful as the first dress! The dress showed off my curves beautifully, and I loved the embroidery/pattern of this second dress and the train was just as elegant as the first. It was also the most comfortable material that didn't make me feel restricted at all - it was literally like wearing a beautiful cloud!"
Their wedding took place 3 days before the level 4 lockdown was announced; with a few small changes with some guests being unable to travel, they set up a video camera to capture their special day to share with those that couldn't make it. This wedding was all about family and it is clear to see from the love in the photos, celebrating love and their miracle baby with the gender reveal being incorporated into the cake cutting. Congratulations to this adorable family!