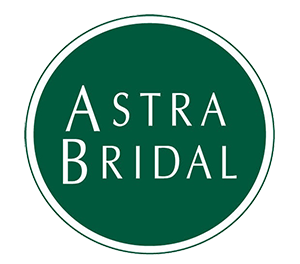 Leti
Leti came to us from Italy where she spent time as a stylist. She is a perfectionist so is passionate about bringing everything together to create the perfect overall look from the gown to the jewellery to the shoes. Everything has to be Italian perfect!! Leti likes to work with brides to create a vision of their wedding.
Leti is currently on parental leave with her lovely daughter Sofia.

Thanks again so much for all your help, we had the most amazing day and that dress was to die for!!
Tash Currie
Hi Leti, The day was awesome and did go extremely fast! Genia did an amazing job also altering it to fit just right. Thanks for all your help.
Irene Cui
I had an absolutely amazing experience last week here, it was my first time trying on wedding dresses and so wasn't quite sure what I wanted but Leti was incredible and we managed to find my perfect dress right away and the first one I tried on! Such an amazing personable experience
Amy Wiles
My sister took me to Astra Bridal as a surprise - I'd arrived that morning from Perth, Western Australia where I live, not at all expecting to go wedding dress shopping for my wedding which is in 7 months time. Leti & the team were fantastic. Nothing was too much trouble and they were so patient. I would totally recommend them to brides, even those across the ditch. As for the dress... WOW! So not what I was expecting and a great example of how trusting Leti & be willing to go outside the box style wise paid off. In a few days, I'll be heading back to Perth, with a dress that I can't wait to wear. Leti, Chelsea, Maddy.... THANK YOU!!!
Katrina O'Mara
Everyone loved my dress, and I felt truly special wearing it. It was definitely the right dress for me. Here is a photo from our special day, with my amazing Christina Rossi dress I purchased with your help. Our wedding day was absolutely amazing in every way.
Sarah Willan