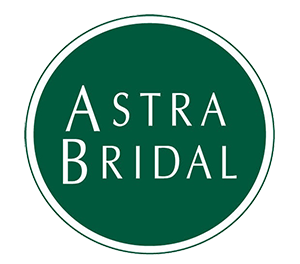 Lexi
Lesi is the stylist's assistant in the Wellington salon for the busy Saturdays. She can assist with any accesories and also try to make sure the appointments run on time.

What a great experience at Astra. Lisa was so helpful and a stunning selection of dresses to pick from.
Lauren Teague
I have purchased 2 dresses from Astra Bridal now and both times have been absolutely amazing. The service is fantastic and their dresses are so dreamy. Thanks you Astra Bridal for helping me find my dream dress (twice) haha. I would recommend to every single bride out there, can not rave about them enough! xx
Lisa Chin
My virtual consultantation was fantastic! Lisa and the girls were very professional and made me feel very comfortable. The beautiful model/stylist Kryslin was able to demonstrate how the gowns move and describe what each dress felt like to wear. Lisa was able to show the gowns details using her phones camera and really made me feel as if I was there seeing it with my own two eyes. Lisa really helped to narrow down my extensive wishlist to just a few gems that will suit me and my expectations of the perfect wedding. I can't wait to meet with the ladies in real life to try on the beautiful gowns!.
Kathryn Kohi
The online consultation was so much fun for me and my bride tribe! I couldn't recommend it more to anyone who is stuck inside trying to get the ball rolling on wedding plans! I didn't know what to expect at first and was a little nervous but once the call started I could see all my beautiful bridesmaids, my mum and fiance's mum's faces smiling back at me, it was just like if they were there in the store with me. Lisa and the team were so professional and were able to identify exactly what I wanted and what would look best on my body. Using her phone camera I was able to see the dress up close and personal and the beautiful model (Emma) was able to describe for me the feeling and fit of them. Seeing them move and on a real person made the world of difference! From my gut and my bridesmaids' reactions I was able to narrow down three dresses that I loved and wanted to try on! I can't wait for my next session with them! Thanks again Astra Bridal.
Ruby Pleasants
Myself and My Wife both got our wedding dresses from here..... just amazing... the care and attention... the recommendations for alterations also great... I have to say we both looked perfect... and they squeeze you in where they can! Made us feel welcome comfortable and relaxed!
Kelly Ames