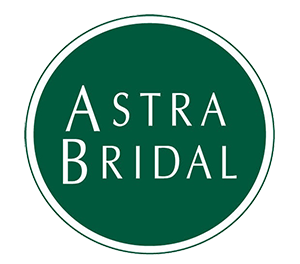 Liz
Hailing from the UK, Liz has extensive experience in bridal including making gowns. We convinced her to hang up the scissors and join our team. She has been in our Takapuna salon, Auckland salon and she is now who you will meet when you come to the Bridal Outlet North Shore. With her bright, bubbly personality she quickly puts the brides at ease. She loves to impart her knowledge so you will come away as an educated bride knowing you are making the best decision possible.
Liz, My experience with you was EXACTLY what I was hoping for and more! And although I didn't end up finding 'the one' in your fabulous store, I left feeling like a goddess and with so much confidence I felt like I was walking on air!I'm a 'bigger' bride and on top of that have a chronic illness that makes just getting dressed beyond exhausting. So you can imagine my trepidation at having to try on multiple dresses that often can be quite heavy. But as soon as I stepped into TBO I felt safe both emotionally and physically. Liz you went above and beyond and showed so much patience, kindness, understanding and care with me. I truely appreciate my time with you and it will forever be one of my favourite memories of my dress journey. Your passion for what you do is evident but your understanding that it's just as much about the process and journey as it is to find 'the one' is so appreciated and valued. Any future bride lucky enough to have a consult with you is in for such an awesome and very special experience! Thankyou. Thankyou for reminding me that I deserve to feel as elegant as any of those women online and in the magazines and that EVERY size and shape is beautiful!
RayRay Read
Liz was fantastic! She was able to narrow it down to the dress that I had in mind and also that was within my budget. Very very helpful! You made the whole experience even more meaningful. Thanks liz!!
Lavina Dcruz
September last year I came for an appointment and was not expecting to find THE dress. It looked like a normal dress at first and what attracted me to it was the price tag. When I put it on it looked amazing and hugged me in all the right places. Fast forward to 6th of Feb 2021, my wedding day, I absolutely felt like a princess. Thank you for your help with finding this dress. It was super affordable. Such a bargain and absolutely stunning. Thank you team!!
Deepali
I went to the Northshore outlet store thinking I was going to be getting my dress made, and that I was just wanting to try some different styles on. Well... I didn't even make it into the store before finding my dream dress in the window!!Liz made the experience everything I had dreamed of and more. There was zero time pressure, zero limit to the amount of dresses I tried and zero pressure into making a purchase! But let's be honest... No pressure was needed, I absolutely fell in love! Thank you so much liz, I couldn't recommend you more.
Bethany Badger
Liz is absolutely fantastic, super helpful and knowledgeable. She's got a great sense of humour and made choosing a dress so much easier than anticipated. I strongly dislike dresses, but liz made me feel relaxed, and made the experience fun. Thank you so much! Liz also helped my wife to be with some options
Monz Turner