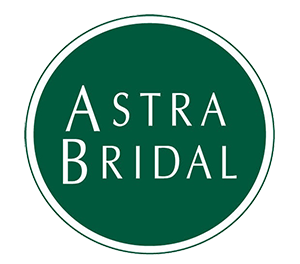 Liz
Hailing from the UK, Liz has extensive experience in bridal including making gowns. We convinced her to hang up the scissors and join our team. She has been in our Takapuna salon, Auckland salon and she is now who you will meet when you come to the Bridal Outlet North Shore. With her bright, bubbly personality she quickly puts the brides at ease. She loves to impart her knowledge so you will come away as an educated bride knowing you are making the best decision possible.
Liz is such a beautiful lady to work with, she made the whole process so simple and stress free. Thank you so much appreciate you help with finding my perfect wedding dress. Highly recommend Bridal Outlet
Karra Evans
Went into the bridal outlet to have a look! Straight away I felt at ease when Liz welcomed me. She really listened to what I wanted. That was a huge deal for me. We ended up trying a dress I wouldn't have picked (as it had no lace on it and that's what I wanted) but she went out of her way with her skills and literally the vision in my head was what I was staring at in the mirror.
Rhiannon Ferguson
Loved this boutique and would recommend this to anyone who is wanting options for their big day! the dresses are Amazing and Liz is super helpful, fun and knowledgeable! If only one could justify more than one dress!
Alyce Kay
I would like to tell the FB world that Liz and the team @ The Bridal Outlet store in Albany are the only place to get your wedding dress from. Liz & her team have great advice & experience to show you & get you to try on the perfect dresses for you! Thank you so much ladies for making me find my perfect dress! Totally recommend them to anyone, you will walk away knowing you will look perfect ( as you should ) on your day.
Shannon Elrick
Hi Liz and Cas, Just wanted to drop you both an email to say thanks so much for your help and expertise on Saturday morning! I absolutely adore my dress and I'm stoked to have found it so quickly and at such an amazing price. My mum, sister and I wouldn't have looked at the dress you chose were it not for your insistence to keep an open mind and to try it on first and I'm so pleased I listened!! You were both wonderful to work with- keep up the great work!
Jana Maissin