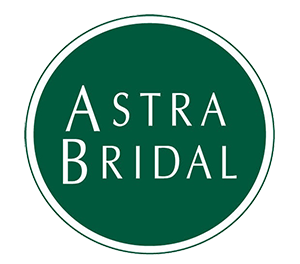 Monica
With many, many years of bridal experience Monica is an amazing expert. She tried to do something different and have a break from bridal for a while, but it is in her blood. Any bride that has Monica as a stylist will know they will get a wealth of experience as well as someone with a great sense of humour.
To the Astra Bridal team, I came into your store with a very unrealistic vision of what I wanted in a wedding dress (it didn't exist). I was lucky enough to meet Monica who suggested many dresses for me to try on. I talked to her about my vision and she understood me straight away. We finally found "the one" but I knew I wanted more from the dress. When I saw Monica's name on the alteration list I new straight away that she was the one to make my dress special for our day. She was so patient with me and delivered everything I could ask for, plus more (even my daughter's flower girl dress). I highly recommend seeing Monica as she has giving me the best bridal experience
Erin
Had an amazing experience with Monica and Angela from Astra Bridal North Shore. They were very helpful throughout the whole process, and I ended up with my perfect dream dress!! I would highly recommend astra bridal. There is a wide range of styles too.
Jessica Wahid
I wanted to send you an email thanking you for the amazing work you did on my dress. It fit perfectly, and everyone including my husband, loved it so thank you.
Chantelle Ballantyne
Lovely staff and so much help since the beginning of the year from selecting the dress to alterations. Thank you so much Monica for helping us with Heather's wedding dress, bridesmaids dresses and flower girl dress. Made the whole process stress free and going the extra mile adding the personalised touch to the dress
Cassandra Chaplin
Such an amazing experience I had with lovely Monica and the girls! Astra Bridal has very beautiful dresses and reasonable prices. I recommend every girl that looking for her dream dress
Zina Al-Sheikh