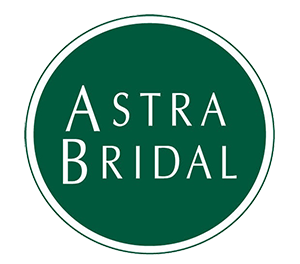 Nicky and Andy met at a mutual friends 18th birthday party and become friends but nothing more to Andy's disappointment. Everyone knew at some stage they would get together and could see a spark, everyone knew… except Nicky! Once she came to the realisation, she was head over heels for Andy! Waihi Beach held a special spot in their hearts, so it was only fitting that this was the place where Andy would pop the question!
Nicky wore a customised Forget Me Know gown (her design inspired the 'Nicky' which is now a part of the Forget Me Knot range), "I was adamant I would end up in a bohemian style, beautifully detailed dress. But every time I tried one on, I felt like the dress was wearing me, instead of the other way around. I didn't understand why those kinds of dresses looked incredible on the hanger or model but never quite right on me. Then it kind of all made sense when I tried on a dress at Astra Bridal, which was the opposite of what I thought I wanted. Turns out that 'my dress' was a very classic, simple white dress. The silky crepe fabric was the first thing that drew me to the dress. I tried it on, and it was the perfect balance of structured and flowy. The deep V back and pockets had me sold. The only thing it was missing was a plunge neckline. I then found out the ladies at Astra Bridal CBD are actually part-time fairy godmothers because they were able to combine the skirt of my dress with plunge bodice of another dress from the same range, Forget Me Knot. After a few more customisations I had the dress of my dreams".
Quality time with their favourite people was most important when planning their wedding day; all decisions, big or small, were based around this idea! They involved their bridal party with their wedding day preparations, first looks, and speeches, while so adding personalised notes to everyones name card! Congratulations Nicky and Andy.