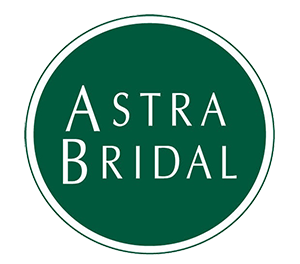 From the moment these two love birds met, everything just made sense. They met shortly after Olivia moved to Auckland, and they quickly fell in love, only a couple months into dating they were talking about getting married and growing old together. A few weeks before their one-year anniversary, they went for a walk along the black sand of Karekare beach where Nicholas, got down on one knee and asked Olivia to be his wife.
Olivia wore the CR4247 by Christina Rossi, "I went to have a look at one of the Astra Bridal flash 50% off sales. I had a dress in mind that I loved on the website. I always thought I wanted a white dress until I tried them on. I knew the first dress I tried on was the one straight away. It was 100% me."
Like many 2020 brides, their wedding plans changed at short notice. Two weeks prior to their wedding Auckland went into Level 3 lockdown, Olivia and Nicholas had to plan for every scenario for their wedding to go ahead. With many tears shed and guests being turned away from checkpoints, Olivia and Nicholas celebrated their wedding day with Nicks parents and two of their closest friends.
Their intimate ceremony suited their personalities and allowed them to take time to enjoy the day together. With a candle lit dinner for two, they celebrated the day it was and plan on celebrating their anniversary with everyone at the same reception venue. Congratulations Olivia and Nicholas, all the best for your upcoming celebrations!