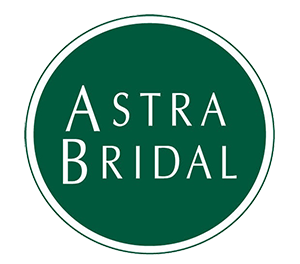 Out of this World: May the 4th Be With You Wedding
The Bonny Bridal 113 gown was the perfect choice for Ffion.
"I loved it so much. I tried gowns on at both the Auckland and North Shore salons before finding the perfect one at North Shore. All the staff were amazing and the process was smooth and easy. The detailing drew the eye down the dress so tastefully and the lacing at the back was gorgeous. Added to that was that there were lace appliques down the back and my Mum was adamant there should be some detail on the back for people to look at!"
This is one of the most fun filled weddings we have ever seen. Ffion & Todd love all things sci-fi and and were determined to bring them all together on their "Star Wars Day (May the 4th…)" wedding. I think you will agree that they certainly succeeded. With a nod to their favourite books, shows and games they had the likes of Star Trek rubbing shoulders with Disney, Harry Potter and Red Dwarf to name but a few. Even David Gall, the Celebrant and DJ got in on the act by having a custom R2-D2 suit made especially for the ceremony. Love was certainly in the stars for this fun loving couple!
Kenrick Rhys took the beautiful photographs and the wedding was held at Settler's Country Manor in Waimaaku. They managed to pull all the different props together to produce a seamless fantasy world wedding for this eclectic couple.
"Is it too cheesy to say my favourite part of the day was marrying my best friend?