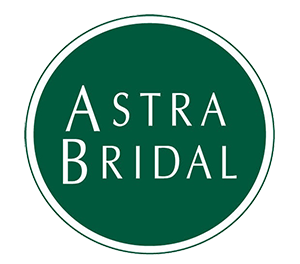 Rebekah and Brandon's love story started on tinder. After having met up a few times at the start of 2015 they started dating. While on a winter island getaway in Samoa in 2019, Brandon took this opportunity to propose. They walked along the beach collecting shells and climbing over all the rock formations before heading back to their room as the sun set. Brandon went down to the jetty before calling Rebekah to come join him. While overlooking the ocean Rebekah turned around to Brandon holding out the ring and asked her to marry him!
Rebekah wore the 2004 by Mary's Bridal, "I chose my gown because I love the way I felt in it. It was super comfortable, made me really like the way I look and pretty light weight which was a must for a middle of summer wedding! I actually didn't pick my gown out. Sarah, my bridal stylist did! I passed ut over on the rack because I saw some of the lace and thought it looked a bit like a curtain. I tried on one dress and liked the shape and then Sarah asked if she could pick one. She brought it back and we tried it on and I couldn't get it out of my head for the rest of the appointment! I put it on again at the end of the appointment and I just knew it was the one. It ticked all the boxes and made me extra emotional! There was another group of people there that we didn't know, and even they said, that's your dress!"
Their day was fun from start to finish! Rebekah and the bridesmaids started off the day with dancing and it never truly stopped! A relaxed and chilled day reflected their relationship, filled with fun games, quirky photos in the Photo Booth, and amazing food! Congratulations Rebekah and Brandon!