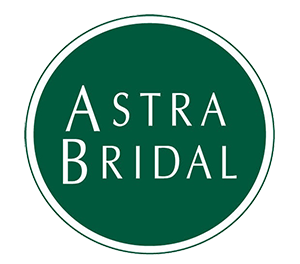 The anticipation amongst the Astra Bridal team for these images to be displayed on our blog has been immense! The first of our Theia Couture gowns to be shown... and WHAT A GOWN!
Abbey fell in love with our Karolina gown, and for good reason! The stretch lining, the amazing beaded design, the low V cut front and back... what's not to fall in love with!?
"It just made me feel really special and pretty which I struggled to find - and I tried on a lot of dresses!"
The gorgeous venue was the stunningly rustic Red Barn in Matamata, proving to be a perfect backdrop for this relaxed country styled wedding. The beautiful floral arrangements by Aster & Bloom really kicked the style factor up a notch and the amazing photography by Sandra Henderson is simply stunning.
But one thing you can't miss when you scroll through these images, is the fact that this bride and groom CLEARLY had fun on their big day. The smiles, fist pumps and 'exuberant' dancing really shows the celebration and excitement of a beautiful relationship.
Our favourite part about the day was just having all of our favourite people in one place- it's a pretty magical feeling! And obviously marrying my best friend was pretty cool too... We just constantly had so much fun and couldn't stop smiling the whole day!
I think the biggest thing for us, is we actually just started our own business in the wedding industry called Love Club Hire, focusing on furniture hireage and some decor. It was such an amazing feeling once everything was set up (and especially when the flowers were added!) and everything coming together. We loved our furniture and the feeling it gave to the whole day, for us the day was more than just our special day, it was the official start of a business that we are so proud to own and bring to the Waikato!