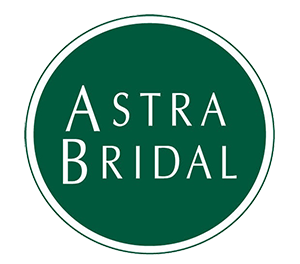 You may recognise Sarah as one of our Stylists in our Hamilton store, and as well as our Marketing Coordinator, organising many Astra Bride blogs; now it's her turn to feature on our website.
Sarah and Corban met via Tinder, and they quickly hit it off with many adventures together and Corban quickly adjusting to having a girlfriend who worked in bridal, accompanying many bridal shows as the years went on, and learning far too much about different laces and wedding gown designs. On one rainy day, Corban took Sarah to Raglan, where they parked up the car and he pulled out a ring saying, "what do you reckon?", clearly Sarah responded yes!
Sarah wore the Fernanda by Maggie Sottero, "The Fernanda was the type of gown I always wanted to wear but I never thought I would feel confident enough to do so. Having tired on many gowns before I knew I loved the simple elegance of crepe gowns as well as the fitted silhouette. I had been eyeing up the Fernanda ever since we got sent the look book for this collection, and I knew I had to try this on when it arrived in store! The moment I put it on, I burst into tears as I had never felt so confident before; it is exactly how I want all my brides to feel. I also knew Corban would love this gown, so it was a done deal for me. With the scattered pearl veil, it completed the look, and all the girls in store gave me their tick of approval".
With many stressful days leading up to the wedding, it all paid off in the end with their day being exactly how Sarah and Corban imagined. With family and friends joining in person and via Zoom, they all came together celebrate a day they had been long awaiting. Congratulations Sarah and Corban!