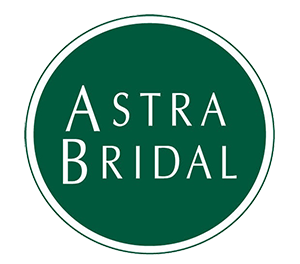 Sarah
Sarah is one of the Hamilton stylists. She combines her role as a stylist two days a week with her role as our marketing coordinator. Her goal is to make sure you have the most fun possible whilst finding the dream gown - and then maybe following it all up with a great shot for your instagram. Her extensive experience with Astra Bridal means she knows the gowns and what works best for your body shape.

Would hugely recommend Sarah at Astra Bridal Hamilton! I selected 3 dresses I wanted to try on. Sarah gave fantastic advice, listened to what I was after and picked out some extra dresses I hadn't seen online. She ended up finding the perfect dress for me - that I would not have picked if I hadn't of tried it on. I loved that the experience wasn't rushed & it was a great time for my mother , two bridesmaids and I! Sarah helped me feel so body positive and comfortable which in other bridal shops I did not have the same experience. They had so many clips and different tactics when trying on a dress that was too big or small. The shop was stunning! So many options and the lighting was great! The wait time for dresses were about 3 months lesser than other shops with a guarantee it will be here in time. Can't wait for my dress to get here!
Nicole Parker
Once again, I would like to thank you for helping me find my dream dress. I'm finally a married woman now, and I had so many comments about how amazing the dress is. Just thought you might want to see a few photos :) Needless to say, you are great at what you do. Keep finding dresses their perfect owners!!
Jane Leung
Hi Sarah! Thank you so much for your help in finding my dream wedding dress! Your assistance was outstanding and you made my experience fun, relaxing and most of all successful! I really enjoyed chatting to you about my day and have been excited to show you some pictures! Everyone loved the dress just as much as me! Thanks again for all your help!
Bonnie Ryland
Thanks Sarah! It was great to have your help again - crazy how much things have changed in two-ish years! You're just as good as you were though, haha we were stoked to have you again. Told my husband last weekend, if I ever upgrade him and have another wedding, I'd be back to Astra Bridal to see you hahahahahaha
Mandy
I just want to say a huge thank you to the beautiful Sarah and the team at Astra Bridal Hamilton for all their help with my dress. From being the good devils on my shoulder to buy it, they were right it was the perfect dress! I had so many compliments and can't wait to have more photos
Sian Balvert