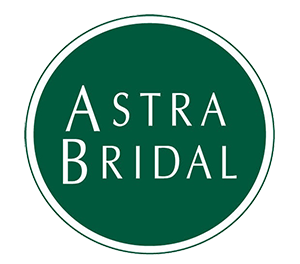 Sarah
Sarah is one of our Bridal Stylists on the busy Saturdays for the Hamilton store. The role fits perfectly with her study in event management. She has quickly progressed from the role of assistant to an invaluable stylist. She is very popular with brides for her fun attitude and determination to find the perfect gown.
Honestly go to Astra Bridal, but more importantly ask for Sarah to help you. Sarah was amazing from the start & made me so comfortable. She helped me look through every single dress before I found the right one. Such a surreal feeling choosing your wedding dress and Sarah was the best support every step of the way.
Tarah Greenway
Dear Sarah, Thank you so much for all of your help. You are so AMAZING. You have made this experience all the more enjoyable.
Brooke Molesworth
Sarah, Thank you so much for everything!! You've been amazing to deal with! So helpful and made buying a dress such a stress free great experience! I'll definitely be recommending you to any future brides I know looking for somewhere for a dress!
Lisa Riley
Thank you all sooo much for all your help! You guys are amazing!!!! Xx
Kayla Tomalin
Amazing experience in Hamilton Astra Bridal with my consultant Sarah. For someone who is not into dressing up, keeps it simple and kept putting it off. YOU WERE AMAZING! Thank you all so much. Very happy here.
Julie Neketai