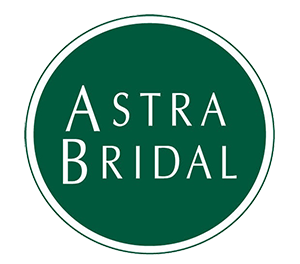 Sarah
Sarah is one of our Bridal Stylists on the busy Saturdays for the Hamilton store. The role fits perfectly with her study in event management. She has quickly progressed from the role of assistant to an invaluable stylist. She is very popular with brides for her fun attitude and determination to find the perfect gown.
Hi Sarah, (Kayla and Dee!) . Thank you so much for your email and for the lovely card. I had so much fun choosing the dress and cannot wait to be able to wear it. Thank you so much for all your help.
Chloe Milne
Thank you for helping me pick my beautiful dress. It was perfect.
Jay McKinnon
Just wanted to take the time to say thank you to Sarah and Dee at Astra Bridal for playing their part in my amazing day last Saturday!! I loved my dress, felt so confident for once in my life and got so many compliments
Dallas Judd
Had the best experience at Astra Bridal in Hamilton! Sarah and Dee were absolutely amazing and I 100% recommend them going to see them! They have been total stars through my whole journey from trying dress on through to buying and picking up before the big day! I can't thank them enough!
Bailee Murdoch
Honestly go to Astra Bridal, but more importantly ask for Sarah to help you. Sarah was amazing from the start & made me so comfortable. She helped me look through every single dress before I found the right one. Such a surreal feeling choosing your wedding dress and Sarah was the best support every step of the way.
Tarah Greenway