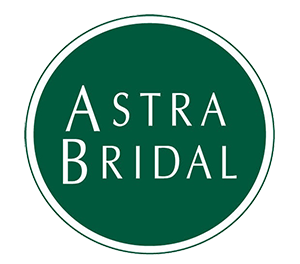 Aaron and Sasha first met each other in early 2011 through a friend of a friend. Aaron and Sasha were quite shy when it first came to meeting each other and when they first arranged to meet Sasha chickened out and cancelled. Luckily Sasha built up the courage to meet Aaron, as 5 years later after a bad day at work, Aaron surprised Sasha by filling her car with rose petals, a card in the shape of a love heart, which included photos and romantic words. In the middle of the card, in big bold letters read "WILL YOU MARRY ME?".
Sasha wore the Carrie by Rebecca Ingram, "I saw the gown I choose to wear at the 2017 Bride and Groom Show. I knew from that day that was the dress I wanted. I had always wanted something a bit puffy but fitted at the top as I wanted to fill like a princess but not too over the top. At the time myself and Aaron hadn't set a wedding date as we were newly engaged, I was merely at the show to get some inspiration. However, I took a few photos on my phone of the gown and kept it in the back of my mind for when we did set a date. Once our date was set I contacted Astra Bridal in Hamilton and asked if they still stocked the dress I was wanting and by pure luck they did. I booked in for my consultation and as soon as I tried it on I knew it was the one and so did everyone else".
Their wedding day was much anticipated! Held at the Red Barn, they were able to achieve a simple yet beautiful wedding allowing the landscape to speak for itself with their natural décor. The help from family and friends was much appreciated making it the most memorable day for this gorgeous couple. Congratulations to the newlyweds!
---
---
---
---
---
---