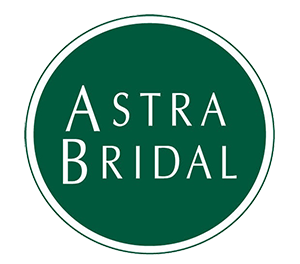 Megan and Shannon met by chance in 2017, after having travelled the world and deciding to call New Zealand home. After an ice cream on Sunday afternoon, that's when they knew they had something special and had found their other half.
These two beautiful brides had not just one, not just two, but three dresses! Megan wore the 4431 by Christina Rossi, and Shannon wore the Luanne and Tui by Maggie Sottero, "Megan didn't actually want to wear a dress. She had her heart set on shirt and trousers; that is more her vibe, when dressing up. But we had previously discussed that we liked the way two dresses looked in other same sex wedding photos we had seen. Long story short, from day one we were met with such lovely customer service from the team at Astra Bridal. Ilyese and Cherie were our dream team and without them, Megan never would have worn a wedding dress and I never would have splurged and bought two for myself.
Megan didn't have the most opened mind going into the experience and we had already kind of come to terms with the fact she might not wear a dress and potentially wouldn't even try one on. By some miracle Ilyese managed to get Megan in a bunch of different dresses…and Megan also found her dress that same day, Christina Rossi 443. Megan was able to add some thin beaded straps and a beautiful cathedral veil to complete her look. Megan wore her wedding dress for our ceremony and her trousers and shirt for the 'reception'.
When we arrived at the store I saw my Maggie Sottero Tui gown hanging. Tui was new to the store and the complete opposite to what I thought I wanted, but I was immediately infatuated with the Tui dress! I had walked into the store wanting to find my dream figure hugging gown and as Tui was not that… this is how I ended up buying two dresses. Maggie Sottero Luanne was the fitted gown I went with, I loved her neck line, the pattern of the lace and that I could order her in a softer shade than what was available at the store. I decided to wear my beautiful Luanne fitted gown for our ceremony and the intent was to wear Tui at our reception."
Among the vines at The Hunting Lodge they celebrate with their closest family and friends just days before New Zealand's level 4 lockdown. Although their wedding was the complete opposite to what they had planned, it was nothing but amazing! The had each other and that's what really matters at the end of the day. Congratulations to this beautiful couple!