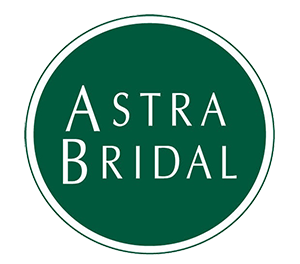 A guide to finding the best gown for your shape.

Your shape
You are straight up and down; your measurements are all similar with little bust or bottom

Your aim
Make you look feminine, give you some shape, and if you are tall use your height to your advantage.
Suggested Shapes or features
A quality constructed gown is made to be flattering, so they will create a waist. Well placed lace or embroidery can trick the eye and give shape.

It you are a tall column then make sure you use that to your advantage and chose an elegant gown. Because you aren't trying to hide anything you can go for a gown with a lot of features - think overlays, detachable trains, layers of fabric.

It doesn't matter what size you are - columns can come in large or small. But these gowns should give you a head start on what will suit you. Remember that nothing can substitute for trying gowns on.
Our last piece of advice:
Every bride has things she likes and doesn't like about her body. It's important to find a dress that fits your personality and preferences, but don't let your inner critic take over in the process. We're willing to bet your loved ones, most importantly your fiance, have a much more forgiving perception of your gorgeous features than you do.

Some gowns that suit a column shape
The clever lines of lace will give you a shape where perhaps there isn't one.

Embrace your column and use it to show off a high glamour gown.

The column shape is perfect for showing off the illusion feature on this gown.

With the bodice finishing on the waist this is great for definition and the flared skirt creates shape at the bottom.

This dress is higher waisted so it doesn't matter if you don't have one!

Some cleverly placed lace and the gown cut is perfect for giving shape.