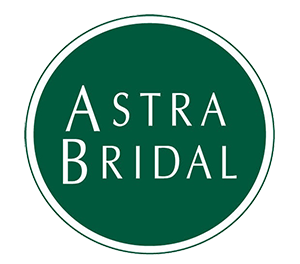 205 Symonds Street,
Auckland City
Telephone: 09 303 3960
Tuesday to Friday 10am-5pm
Saturday 9:30am-4pm
Late night Thursday until 8:30 pm

At Astra Bridal we seek out the best quality and most exciting gowns and accessories for your wedding day. If you are looking for a wedding dress in Auckland city then look no further than our Symonds Street store. This is the original Astra Store that opened in 1996 - how bridal fashion has changed! But we still deliver the same excellent service and a chance to share in your wedding day by helping you find the perfect wedding gown.
We don't have one look as we have the fortune to have the space to cover a wide range of tastes. No matter your wedding style: (be it boho, rustic, modern, princess, elegant) or your wedding look: (be it backless, strapless, ballgown, slim gown, tea length) we have something in store that will surely make your heart sing.
We also cater for all size ranges with our samples varying from a size 6 to a size 26. We do our best to ensure every bride gets to have a special bridal experience at Astra Bridal Auckland City.

Our staff are trained to give advice on gown fit, colour, fabric, design to suit your body shape and the style of wedding. They are also the most passionate bridal team you will find in Auckland.
The salon is in a heritage building, which hugely limits what we can do to the place but also gives us a great double height ceiling and some original Kauri floors....
What our brides say about the consultants in the salon
I would like to say a big thank you for your help today.

To be honest for someone like myself a mum of two boys, who lives in jeans and tshirts. I was dreading the thought of walking into a bridal store as it was way out of my depth.

However you were awesome especially my consultant Ilyese! She made me feel completely at ease with the whole process and made the whole experience what it was. For the first time since me and my fiancée started planning our wedding I'm actually excited about wearing THE dress. Especially now!!!

Teddy Hodge

Wonderful ladies, excellent service, lovely shop highly recommended

Pearl Blair

Well you can't go wrong going to this amazing company . wow my daughter and I were there today.Amazing staff and so professional and of course their dresses are second to none.I thought this was going to be a long process for my daughter finding the right wedding gown for her big day and guess what - she said yes to the dress - now it's all ordered and sorted. . thank you. thank you. go to the specialists and you can't go wrong

Wendy Brown

Bought my gown from Symonds Street in Auckland and couldn't have been a better experience. Ilyese was amazing to deal with and not your typical salesperson. She took a lot of time to find the perfect dress for me and actually didn't decide until the second visit. The first 3 dresses I tried were nice but not quite there, so she told me to wait as they got another set of gowns in the week after. Went back and she showed me the dress and it was absolutely stunning. Exactly what I was looking for. The dress is just a sight and it was so comfortable, didn't even want to take it off. Everything was just so easy and the whole team in Auckland is amazing. Can't recommend enough to go and have a look. As with all bridal places you have to book an appointment and pay to try dresses, however you get this refunded if you buy a dress. The experience is totally worth it, Ilyese treated me like royalty.

Liane Jay

Hi Ilyese,

Thank you so much for all the help you gave me trying on the beautiful gowns in the store. It was really great working with you and the advice you gave me really helped me to work out what kind of style I should try for my wedding.

Thanks again for all your help!

Sophie Robin