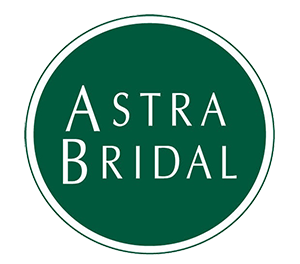 Opening Hours
| | |
| --- | --- |
| Tuesday | 10am-5pm |
| Wednesday | 10am-5pm |
| Thursday | 12:30pm-8:00pm |
| Friday | 10am-5pm |
| Saturday | 9:30am-4pm |
| Sunday - Monday | Closed |
At Astra Bridal we seek out the best quality and most exciting gowns and accessories for your wedding day. If you are looking for a wedding dress in Auckland city then look no further than our Symonds Street store. This is the original Astra Store that opened in 1996 - how bridal fashion has changed! But we still deliver the same excellent service and a chance to share in your wedding day by helping you find the perfect wedding gown.
The salon is in a heritage building, which hugely limits what we can do to the place but also gives us a great double height ceiling and some original Kauri floors....
Upcoming Events in our Auckland City salon
January 09, 2020
Sip & See - January
From 5:30 onwards: You're invited to come in to the salon, enjoy a glass of bubbles and have a chat with our wedding stylists. Take a browse through the gowns and ask your burning questions.
View more details
---
Broad range. Good lighting.
David Rodrigues
You helped mum and I pick out this beautiful dress for our wedding in October 2018, and I never sent pics to you, so here are a few for you. Sadly my mother passed away June this year, but she was so grateful for everything you did for us, so thank you.
Kelly Thompson
Thanks so much for being so great at the fitting, it was such a great experience and you guys made me feel really comfortable and I am so happy with the dress!
Vic Simpson
Thanks again for your excellent customer service and support in helping me find the perfect dress (and shoes)
Emily O'Connell
This email is just to say thank you for all your kindness and support and help. I need to say I have had one of the best days of my life (and I have had many :)) and I was looking stunning!
Claudia Hermosilla
We don't have one look as we have the fortune to have the space to cover a wide range of tastes. No matter your wedding style: (be it boho, rustic, modern, princess, elegant) or your wedding look: (be it backless, strapless, ballgown, slim gown, tea length) we have something in store that will surely make your heart sing.
We also cater for all size ranges with our samples varying from a size 6 to a size 26. We do our best to ensure every bride gets to have a special bridal experience at Astra Bridal Auckland City.

Our staff are trained to give advice on gown fit, colour, fabric, design to suit your body shape and the style of wedding. They are also the most passionate bridal team you will find in Auckland.