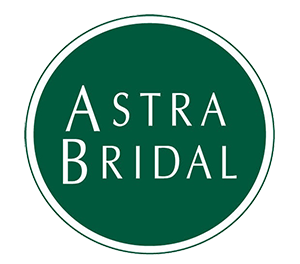 Opening Hours
| | |
| --- | --- |
| Tuesday | 10am-5pm |
| Wednesday | 10am-5pm |
| Thursday | 12:30pm-8:00pm |
| Friday | 10am-5pm |
| Saturday | 9:30am-4pm |
| Sunday - Monday | Closed |
Astra North Shore first opened in 2005 in Takapuna, and we moved to our current location in Albany in 2018. As well as a bigger store and more gowns, we also have parking right outside; and as an added bonus our fantastic sister store The Bridal Outlet is right next door. So make sure you leave enough time to have a look in both.
The salon is a gorgeous airy space with big windows and lots of light.
We aren't in a retail precinct so it is a really quiet and relaxing experience.
Upcoming Events in our North Shore salon
February 21, 2019
Sale preview night
For club members only we will be having an evening giving you exclusive access to view the gowns on sale before anyone else.
View more details
---
March 07, 2019
Sip & See
We are SO excited to begin a monthly sip and see event at all four Astra locations! These events will be held the first Thursday of each month from 5:30pm until 7:30pm Keep reading for fun details of what to expect!
View more details
---
Wanted to say how much I loved the dress so thank you so much for all your help at astra
Abbey Brown
Just a quick email to say thank you so much to you and the ladies for helping me find my wedding dress, it was so perfect for me and I had so many amazing comments from our guests.
Jaimie Wilson
Not only does this company have a huge range across all styles and prices of wedding gowns, but Liz has gone above and beyond all expectations in making what had seemed impossible, doable - and in such a lovely, friendly, non-pushy way. 100% recommend this awesome team.
Rowena Post
Very nice experience. Dealt with Leti she was very friendly and great to work with.
Anita Vigis
Thank you soooo much Monica for helping me find my dream dress then being with me there every step of the way to get it fitting me perfectly!You have made the experience such a delight.Amazing, friendly and caring service
Lisa Fenton
We cater for all size ranges with our samples varying from a size 6 to a size 26. We do our best to ensure every bride gets to have a special bridal experience at Astra Bridal Northshore.
Our staff are trained to give advice on gown fit, colour, fabric, design to suit your body shape and the style of wedding.
They are also the most passionate bridal team you will find in the Northshore. They are well known for their welcoming atmosphere and for not judging any bride on budget and shape.