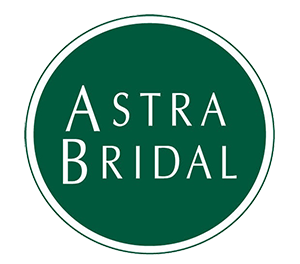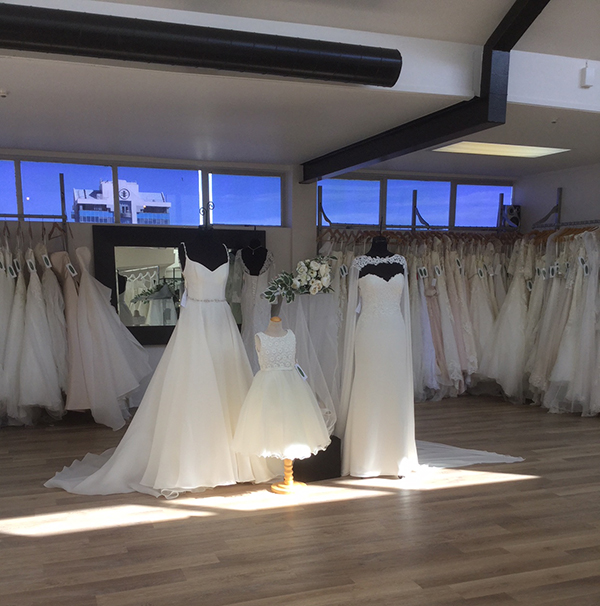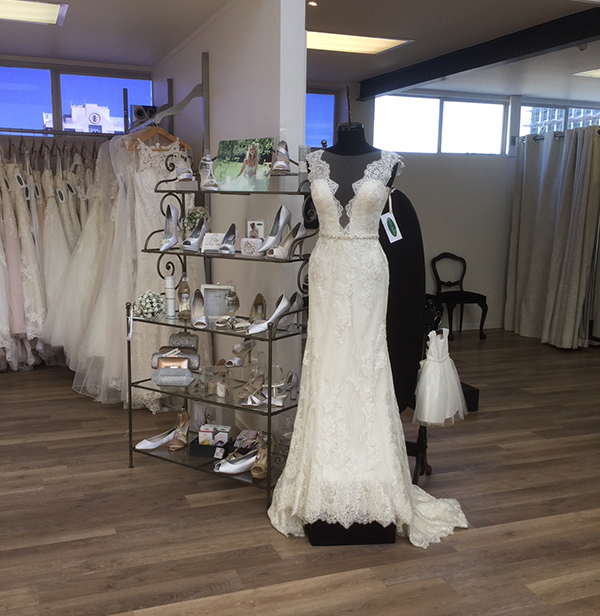 Opening Hours
| | |
| --- | --- |
| Tuesday | 10am-5pm |
| Wednesday | 10am-5pm |
| Thursday | 12:30pm-8:00pm |
| Friday | 10am-5pm |
| Saturday | 9:30am-4pm |
| Sunday - Monday | Closed |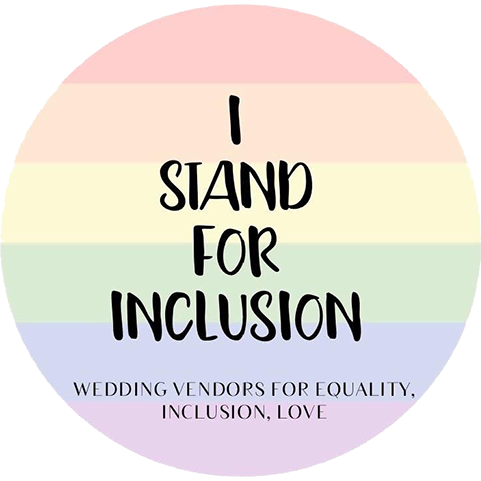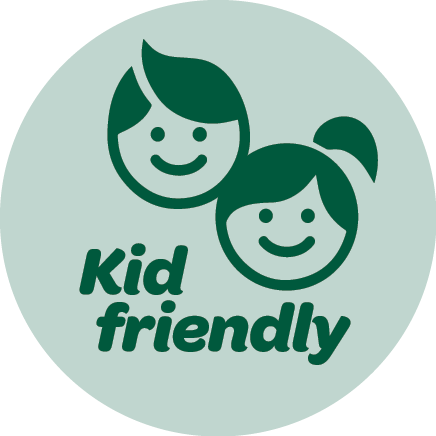 At Astra Bridal we seek out the best quality and most exciting gowns and accessories for your wedding day. If you are looking for a wedding dress in Hamilton then look no further than our Bryce Street store. This Astra Store opened in 2000 in Garden Place but then moved to our current location in 2018.
The salon is a gorgeous loft space with lots of natural light. Because it's on the second floor it is also a really private and intimate environment.
Thank you for the lovely experience in choosing my dress. I too cannot wait to see it in white and to have it on again.
Jess Marshall
Soo much appreciation for the amazing service these ladies provide. Dee in particular has been so soo fantastic to me in my hour of need. Certainly went above and beyond to make sure my dress was perfect. Highly recommend!!!!
Nicole Ferguson
Thank you very much for helping find my dress. I am still very happy with what I see in the photos so I know it's the perfect one for me. I can't thank you enough and I'm looking forward to the fitting at the end of the year.
Jess Marshall
The team at Astra Bridal were awesome for my virtual consultation, I really enjoyed having the opportunity to try dresses on at home while in lockdown. They listened to my preferences and then carefully picked dresses that they thought I would like. They dropped them at my house and then I tried them all on at home with Jess my lovely consultant on Zoom. Although I didn't find the one, I feel like I have a clearer idea of what fits me and suits my body shape. The ladies at Astra bridal, Jess, Sarah and Dee were awesome and you could clearly tell they love and have a passion for making a bride feel their absolute best on their big day! Thanks again x
Juliana Fransen
Aaah I had the best time ever. You guys made it so special and I'm really excited to get married now. Thank you soooo much, I can't wait to try out the dresses.
Sune Papenfus
We don't have one look as we have the fortune to have the space to cover a wide range of tastes. No matter your wedding style: (be it boho, rustic, modern, princess, elegant) or your wedding look: (be it backless, strapless, ballgown, slim gown, tea length) we have something in store that will surely make your heart sing.
We also cater for all size ranges with our samples varying from a size 6 to a size 26. We do our best to ensure every bride gets to have a special bridal experience at Astra Bridal Hamilton.

Our staff are trained to give advice on gown fit, colour, fabric, design to suit your body shape and the style of wedding. They are also the most passionate bridal team you will find in Hamilton. They are well known for their welcoming atmosphere and for not judging any bride on budget and shape. Speaking of budget, they also have a fantastic sister store The Bridal Outlet right next door. So kill two bridal stores with one visit!