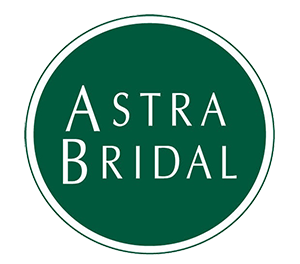 Level 2, 36 Bryce Street
Hamilton
Telephone: 07 839 5449
Tuesdays to Friday 10am-5pm
Saturday 9:30am to 4pm
Late night Friday by Appointment
At Astra Bridal we seek out the best quality and most exciting gowns and accessories for your wedding day. If you are looking for a wedding dress in Hamilton then look no further than our Bryce Street store. This Astra Store opened in 2000 in Garden Place but then moved to our current location in 2018.
We don't have one look as we have the fortune to have the space to cover a wide range of tastes. No matter your wedding style: (be it boho, rustic, modern, princess, elegant) or your wedding look: (be it backless, strapless, ballgown, slim gown, tea length) we have something in store that will surely make your heart sing.
We also cater for all size ranges with our samples varying from a size 6 to a size 26. We do our best to ensure every bride gets to have a special bridal experience at Astra Bridal Hamilton.

Our staff are trained to give advice on gown fit, colour, fabric, design to suit your body shape and the style of wedding. They are also the most passionate bridal team you will find in Hamilton. They are well known for their welcoming atmosphere and for not judging any bride on budget and shape. Speaking of budget, they also have a fantastic sister store The Bridal Outlet right next door. So kill two bridal stores with one visit!
The salon is a gorgeous loft space with lots of natural light. Becasue it's on the second floor it is also a really private and intimate environment.
What our brides say about the consultants in the salon
Thank you all sooo much for all your help! You guys are amazing!!!! Xx

Kayla Tomalin

Dee was so awesome!! Made me feel so comfortable. And I found my perfect dress. Thanks again, Nina King

Nina King

Hi Hayley and Dee, We got married on Saturday and it was the most magical day. Thanks to you two I felt like an absolute princess, Luke loved it and so many people commented on my dress - didn't want to change at the end of the night. Thank you again for your incredible service. You made choosing my dress so incredibly easy and so much fun.

Samantha Murray

I'm not from New Zealand, so I had no idea where to start with looking for a wedding dress. Everything I was seeing online was either too far away or way out of my budget. When I went to Astra Bridal in Hamilton, Dee right away made me feel special and at ease. She wasn't pushy at all and listened to what I was picturing- thus, I found my wedding dress! Astra Bridal was wonderful, 100% recommend you go here to find your dress.

Krista Knaggs

Amazing experience in Hamilton Astra Bridal with my consultant Sarah. For someone who is not into dressing up, keeps it simple and kept putting it off. YOU WERE AMAZING! Thank you all so much. Very happy here.

Julie Neketai