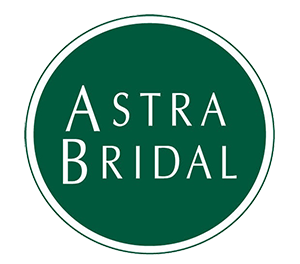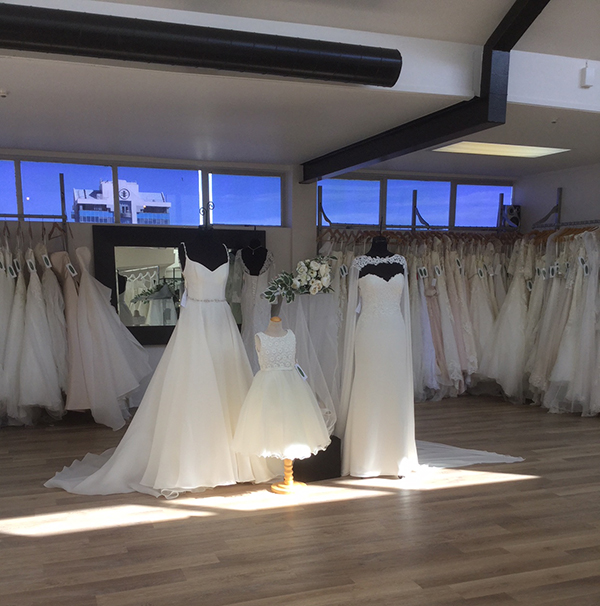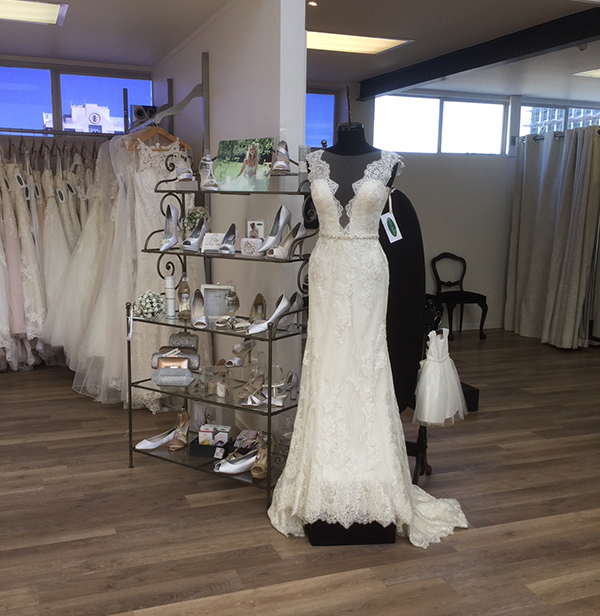 Opening Hours
| | |
| --- | --- |
| Tuesday | 10am-5pm |
| Wednesday | 10am-5pm |
| Thursday | 12:30pm-8:00pm |
| Friday | 10am-5pm |
| Saturday | 9:30am-4pm |
| Sunday - Monday | Closed |
At Astra Bridal we seek out the best quality and most exciting gowns and accessories for your wedding day. If you are looking for a wedding dress in Hamilton then look no further than our Bryce Street store. This Astra Store opened in 2000 in Garden Place but then moved to our current location in 2018.
The salon is a gorgeous loft space with lots of natural light. Because it's on the second floor it is also a really private and intimate environment.
Upcoming Events in our Hamilton salon
November 07, 2019
Sip & See - November
From 5:30 onwards: You're invited to come in to the salon, enjoy a glass of bubbles and have a chat with our wedding stylists. Take a browse through the gowns and ask your burning questions.
View more details
---
Such great help in what could be a stressful time. Thank you so much
Kae Petch
Nikkis dress was beautiful. She looked amazing and they made some beautiful memories with there special daughter. The day was filled with absolute love. You have made a special day possible with this beautiful dress and nikki and dallas have been so greatful thru all of this. From the bottom of my heart thank you. I still cant believe how amazing you were with nikki and Asia. You are an amazing and kind woman and i thank you for helping make this day possible.
Nikki
I just want to thank you. You are absolutley amazing and were so kind a patient with nikki yesterday. She was over the moon that she got to try dresses on and she was so nervous to come yesterday. Thank you so much for being you. You are so kind and the effort your going to to make sure she is happy in her gown is amazing.
Zoe Simpson
I just wanted to say thanks for all your help with choosing my wedding dress. James loved it (pheeeew!!) and so did I!!! Our day was so special and we had such an amazing time at Huka Lodge. Thanks again!!
Jody Kendall
Honestly , you are amazing - you made it so easy, and actually listened to what I was after !!! Thank you so much you amazing person!!!
Kirsten MacPhail
We don't have one look as we have the fortune to have the space to cover a wide range of tastes. No matter your wedding style: (be it boho, rustic, modern, princess, elegant) or your wedding look: (be it backless, strapless, ballgown, slim gown, tea length) we have something in store that will surely make your heart sing.
We also cater for all size ranges with our samples varying from a size 6 to a size 26. We do our best to ensure every bride gets to have a special bridal experience at Astra Bridal Hamilton.

Our staff are trained to give advice on gown fit, colour, fabric, design to suit your body shape and the style of wedding. They are also the most passionate bridal team you will find in Hamilton. They are well known for their welcoming atmosphere and for not judging any bride on budget and shape. Speaking of budget, they also have a fantastic sister store The Bridal Outlet right next door. So kill two bridal stores with one visit!