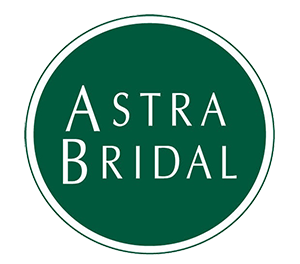 Opening Hours
| | |
| --- | --- |
| Tuesday | 10am-5pm |
| Wednesday | 10am-5pm |
| Thursday | 12:30pm-8:00pm |
| Friday | 10am-5pm |
| Saturday | 9:30am-4pm |
| Sunday - Monday | Closed |
At Astra Bridal we seek out the best quality and most exciting gowns and accessories for your wedding day. If you are looking for a wedding dress in Wellington then look no further than our Wakefield Street store. This Astra Store opened in 2000 in Willis Street but then moved to our current location.
The salon is a gorgeous space with big fitting rooms and subtle colours to make you, the bride, the centre of attention.
Upcoming Events in our Wellington salon
November 07, 2019
Sip & See - November
From 5:30 onwards: You're invited to come in to the salon, enjoy a glass of bubbles and have a chat with our wedding stylists. Take a browse through the gowns and ask your burning questions.
View more details
---
Thank you for your stellar customer service, I really appreciate how helpful you've been. Made the whole process completely stress free.
Rebekka Evans
Outstanding service, friendly, helpful and great selection Olivia was awesome helped my daughter find her dream dress. I highly recommend this to be the place to select your wedding gown
Allison Collinson-Smith
We had such a magic day, and I got so many compliments on my dress, one guest even said it was better than Princess Diana's pearl dress and jacket! I'm really glad I went with the Tara dress and wish I could wear it again and again. Thanks again for your part in making our day so memorable.
Jess Childs
So welcoming! Best experience I've had at a bridal shop, discovered exactly what I wanted and matched it perfectly! Thanks
Louisa McFadden
Lisa, I just wanted to say a huge thank you again for helping me find my wedding dress! We had such an amazing wedding.
Grace Hocking
We don't have one look as we have the fortune to have the space to cover a wide range of tastes. No matter your wedding style: (be it boho, rustic, modern, princess, elegant) or your wedding look: (be it backless, strapless, ballgown, slim gown, tea length) we have something in store that will surely make your heart sing.
We also cater for all size ranges with our samples varying from a size 6 to a size 26. We do our best to ensure every bride gets to have a special bridal experience at Astra Bridal Wellington.

Our staff are trained to give advice on gown fit, colour, fabric, design to suit your body shape and the style of wedding. They are also the most passionate bridal team you will find in Wellington. They are well known for their welcoming atmosphere and non pretentious service.