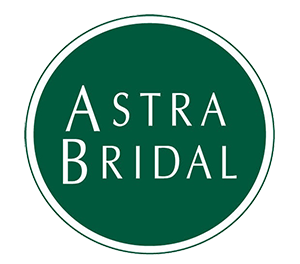 Opening Hours
| | |
| --- | --- |
| Tuesday | 10am-5pm |
| Wednesday | 10am-5pm |
| Thursday | 12:30pm-8:00pm |
| Friday | 10am-5pm |
| Saturday | 9:30am-4pm |
| Sunday - Monday | Closed |
At Astra Bridal we seek out the best quality and most exciting gowns and accessories for your wedding day. If you are looking for a wedding dress in Wellington then look no further than our Wakefield Street store. This Astra Store opened in 2000 in Willis Street but then moved to our current location.
The salon is a gorgeous space with big fitting rooms and subtle colours to make you, the bride, the centre of attention.
Upcoming Events in our Wellington salon
February 13, 2020
Sip & See - February
From 5:30 onwards: You're invited to come in to the salon, enjoy a glass of bubbles and have a chat with our wedding stylists. Take a browse through the gowns and ask your burning questions. No Appointment Required
View more details
---
Lisa thank you so much, I can't express in words how AMAZING you made me feel yesterday! The whole experience from start to finish was incredible. I am absolutely obsessed with my dress and want to thank you so much for your amazing customer service, patience and knowledge! You are so amazing at your job and honestly just made one stressed out bride instantly destressed! Thank you, thank you, thank you
Darnell
Thank you for your help on Saturday to find my dress. You were amazing and so supportive and made me feel so at ease and beautiful.
Sarah Banks
Thank you for helping me find my wedding dress! Our day has been and gone - it was the best!
Rebekah Lamorena
Thanks so much for your time last Friday, it was an experience I will remember for a long time!
Lisa Patelesio
We had an absolute amazing day. Thank you for all your help along the way.
Heather Lewis
We don't have one look as we have the fortune to have the space to cover a wide range of tastes. No matter your wedding style: (be it boho, rustic, modern, princess, elegant) or your wedding look: (be it backless, strapless, ballgown, slim gown, tea length) we have something in store that will surely make your heart sing.
We also cater for all size ranges with our samples varying from a size 6 to a size 26. We do our best to ensure every bride gets to have a special bridal experience at Astra Bridal Wellington.

Our staff are trained to give advice on gown fit, colour, fabric, design to suit your body shape and the style of wedding. They are also the most passionate bridal team you will find in Wellington. They are well known for their welcoming atmosphere and non pretentious service.