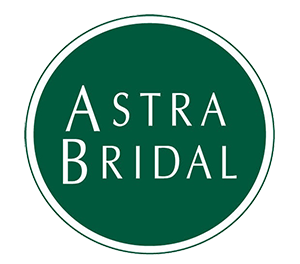 Level 2, 265 Wakefield Street,
Te Aro
Telephone: 04 802 5774
Tuesday to Friday 10am-5pm
Saturday 9:30am-4pm
Late night Thursday until 8:30 pm
At Astra Bridal we seek out the best quality and most exciting gowns and accessories for your wedding day. If you are looking for a wedding dress in Wellington then look no further than our Wakefield Street store. This Astra Store opened in 2000 in Willis Street but then moved to our current location.
We don't have one look as we have the fortune to have the space to cover a wide range of tastes. No matter your wedding style: (be it boho, rustic, modern, princess, elegant) or your wedding look: (be it backless, strapless, ballgown, slim gown, tea length) we have something in store that will surely make your heart sing.
We also cater for all size ranges with our samples varying from a size 6 to a size 26. We do our best to ensure every bride gets to have a special bridal experience at Astra Bridal Wellington.

Our staff are trained to give advice on gown fit, colour, fabric, design to suit your body shape and the style of wedding. They are also the most passionate bridal team you will find in Wellington. They are well known for their welcoming atmosphere and non pretentious service.
The salon is a gorgeous space with big fitting rooms and subtle colours to make you, the bride, the centre of attention.
What our brides say about the consultants in the salon
Hi guys!
I want to thank everyone at the Wellington store for all their help! I felt like an amazing princess on my day. I never thought I would feel so majestic on my wedding day. I never felt plus size trying any dresses on and they had such an amazing range, I will recommend you to everyone!




Effie Saywell

Michelle

Davies Photography - Charlie (Marketing Manager) had the pleasure of

meeting Lisa Dur and her team in Wellington. Highly recommend Astra

Bridal for all your bridal needs.

Charlie Rudd

Hi Lisa,

Just wanted to say a massive thank you for our experience with you on the 30th June. I honestly have never had someone listen and understand me the way you did, even as weird as my thoughts in my head were! It meant so much to me that you were able to work with me, know exactly what I was talking about and push me out of my comfort zone to find my dream dress! Oh my goodness and what a dress that is! I am so in love with it, and get goosebumps every time I look at a photo! So thank you, thank you!!!

Also thank you for the thoughtful handwritten card I received in the mail, so lovely!!!

Tessa Landkroon

I just received a card in the mail from Lisa in the Wellington store, such a lovely personal touch! Lisa was absolutely amazing, when I went in for my fitting she new exactly who I was and which dress was mine without me having to say anything other than hello! She even remembered the exact shoes Id picked (i didn't even remember!) Fantastic service, beautiful dresses. Thanks Lisa for making the experience as special as we dream it to be xo

Nicole Rielly

My daughter, mother and I travelled to Wellington from the Wairarapa last Saturday 16th June, on the search for a ball dress, (after a disastrous internet purchase). Our first stop was to Astra Bridal to see if there was perhaps a bridesmaid dress suitable to use as a ball dress. My daughter was low in confidence after her disastrous internet purchase and not feeling very good about herself. As we came in the door we could see that there were lots of bridal dresses but no bridesmaids dresses to be seen. We approached the desk and were welcomed by a very friendly lady; Kirsty, and we explained the mission we were on. She in response explained about the increase in girls purchasing ball dresses from the internet these days etc. I totally understood this and explained that for my daughter it was tricky due to her shape, bust size etc and that she needed to try dresses on. She then made a list of possible shops for us to try and then went the extra mile by taking Ash to some dresses to show her the kind of style dress that would suit her. This meant such a lot to Ash and gave her confidence a boost. I would like to let you know how impressed I was with the service and assistance we were given on the day -the person at the desk could have simply said no we dont have bridesmaid dresses and sent us on our way. Id like our thanks to be passed on to the lovely lady that took the time to take an interest in my daughter and gave her some great advice. We were successful in our shopping expedition that day and purchased a dress that my daughter loves, that she looks and feels good in and which happens to be in one of the styles that was shown to us. We may not be in the market for a bridal dress just yet, but I will most definitely recommend Astra Bridal based on this experience.

Lisa Pugh