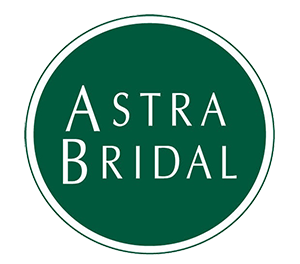 Opening Hours
| | |
| --- | --- |
| Tuesday | 10am-5pm |
| Wednesday | 10am-5pm |
| Thursday | 12:30pm-8:00pm |
| Friday | 10am-5pm |
| Saturday | 9:30am-4pm |
| Sunday - Monday | Closed |
At Astra Bridal we seek out the best quality and most exciting gowns and accessories for your wedding day. If you are looking for a wedding dress in Wellington then look no further than our Wakefield Street store. This Astra Store opened in 2000 in Willis Street but then moved to our current location.
The salon is a gorgeous space with big fitting rooms and subtle colours to make you, the bride, the centre of attention.
Upcoming Events in our Wellington salon
February 21, 2019
Sale preview night
For club members only we will be having an evening giving you exclusive access to view the gowns on sale before anyone else.
View more details
---
March 07, 2019
Sip & See
We are SO excited to begin a monthly sip and see event at all four Astra locations! These events will be held the first Thursday of each month from 5:30pm until 7:30pm Keep reading for fun details of what to expect!
View more details
---
Hi guys! I want to thank everyone at the Wellington store for all their help! I felt like an amazing princess on my day. I never thought I would feel so majestic on my wedding day. I never felt plus size trying any dresses on and they had such an amazing range, I will recommend you to everyone!
Effie Saywell
Hi Kirsty, Just want to say a big thank you so so much for help. I am so over the moon with my dress – I had a wee cry in car - happy tears of course. You have been so helpful and have made me feel like a princess so thank you so so much. I will be coming back to see you for some accessories
Kelly Wood
Michelle Davies Photography - Charlie (Marketing Manager) had the pleasure of meeting Lisa Dur and her team in Wellington. Highly recommend Astra Bridal for all your bridal needs.
Charlie Rudd
Hi Lisa,Just wanted to say a massive thank you for our experience with you on the 30th June. I honestly have never had someone listen and understand me the way you did, even as weird as my thoughts in my head were! It meant so much to me that you were able to work with me, know exactly what I was talking about and push me out of my comfort zone to find my dream dress! Oh my goodness and what a dress that is! I am so in love with it, and get goosebumps every time I look at a photo! So thank you, thank you!!! Also thank you for the thoughtful handwritten card I received in the mail, so lovely!!!
Tessa Landkroon
I just received a card in the mail from Lisa in the Wellington store, such a lovely personal touch! Lisa was absolutely amazing, when I went in for my fitting she new exactly who I was and which dress was mine without me having to say anything other than hello! She even remembered the exact shoes Id picked (i didn't even remember!) Fantastic service, beautiful dresses. Thanks Lisa for making the experience as special as we dream it to be xo
Nicole Rielly
We don't have one look as we have the fortune to have the space to cover a wide range of tastes. No matter your wedding style: (be it boho, rustic, modern, princess, elegant) or your wedding look: (be it backless, strapless, ballgown, slim gown, tea length) we have something in store that will surely make your heart sing.
We also cater for all size ranges with our samples varying from a size 6 to a size 26. We do our best to ensure every bride gets to have a special bridal experience at Astra Bridal Wellington.

Our staff are trained to give advice on gown fit, colour, fabric, design to suit your body shape and the style of wedding. They are also the most passionate bridal team you will find in Wellington. They are well known for their welcoming atmosphere and non pretentious service.