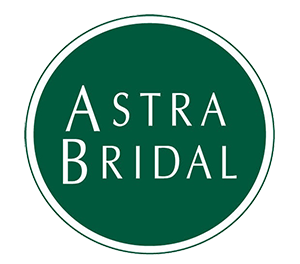 A guide to finding the best gown for your shape.

Your shape
You have broad shoulders which taper down, and slim legs.
Your aim
You may want to make your shoulders look smaller.
Suggested shapes or features
If you want to balance out your shoulders, draw attention to the hem of the skirt. This balances out the inverted triangle shape by creating another triangle, from hem to waist. Wide-set straps or a wide halter will also make your shoulders look smaller.
One last piece of advice

Every bride has things she likes and dislikes about her body. It's important to find a dress that fits your personality and preferences, but don't let your inner critic take over. We bet your loved ones (and most importantly, your fiancé) have a much more forgiving perception of your gorgeous features.
Some gowns that suit an Inverted Triangle shape
The high neckline will give you a fantastic shoulder shape.

The wide V of this gown brings your shoulders together.

Cutting your shoulders and then accentuating your fabulous long length.

Delicate shoestring straps and a flowing A-line to balance the shoulders.
Delightful V neck and a wide, fun, lace-embellished circle skirt.

An elegant gown with a simplicity that will give you a great shape.