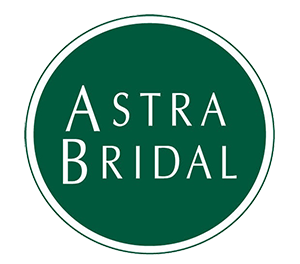 Khym
Khym was an Astra bride and decided that she wanted to create the same expeience for others as she had received. Her background is in events and entertainment so she knows the work that goes in to a wedding. An appointment with Khym will be relaxed and fun as she works hard to find the right gown.

Went to Astra Bridal in Hamilton to find my Wedding Dress and I was DREADING it. I was overall really apprehensive, but Khym made me feel so comfortable and at ease. It was overall a really fun experience and she had great advise and took all of my stress away. I was able to say yes to the dress and now it feels like a huge weight off my shoulders. She was honestly so helpful and I really appreciate everything she did. Thank you so much!!
Beth Helps
I spent weeks trying to find a dress, and every time I would leave feeling so overwhelmed. I then went to Astra Bridal in Hamilton and Khym was AMAZING. I went for two appointments and both times she stayed late for us, always listened to what I was saying and made me feeling STUNNING. And.... I said Yes to the dress!!! Thank you Khym!! xx
Chloe Blommerde
Thank you so much for helping me find my dream gown! I ended up having the sleeves shortened but felt every bit the princess from the moment I tried it on until the end of the night when I took it off. The pockets came in handy for hiding a bag of lollies from the lolly jar! No one had any idea that I had hidden them in there during the reception!
Emma
Khym was amazing! Great range of dresses and fantastic service. Really went above and beyond for us.
Stephanie Williams
Khym you are outstanding.. patient and caring. Thank you for helping me find the dress of my dreams x
Maria Preston