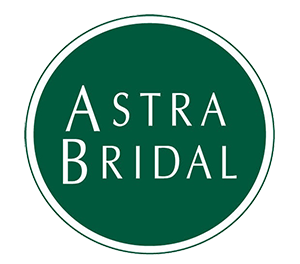 Kryslin
Kryslin has been around bridal, fabric and beads since she was little. She also has the ability to go above and beyond for any bride and loves getting the dress and all the other details just right. Combine her knowledge with her enthusiasm and you have one fantastic experience waiting for you.

This place is amazing. So nicely set up, all of the staff are lovely. Kryslin helped me find my dress!! She was so helpful and encouraging! She knows a lot about the dresses and what works well. Built me up and helped me feel confident (which can be pretty hard to do). Very patient when I found another few dresses that I wanted to try on too!!! The dresses in the shop are amazing quality and comfortable! 100% recommend. Keep being amazing girls
Linda White
Thank you Kryslin for making yesterday SO special! Such amazing service! Couldn't have asked for a better experience because it was perfect!
Krizzia
I would like to thank Kryslin for her wonderful help on Saturday, It was such a beautiful experience, I will definitely be back to be styled by her again as she left such a great impression on us that day, it truly does show how much she values time for every bride and loves what she does; no pressure, no stress just pure passion for what she does. Thank you a million
Shyan
I had such a great experience purchasing my wedding dress and veil from Astra Bridal. The dress I chose looked absolutely stunning and made me feel so beautiful on my wedding day. This store has an amazing selection of dresses and the staff are all brilliant. They really care about you finding a dress that you love. Krislyn, my consultant, was kind and knowledgeable and really made me feel special. Would definitely recommend Astra Bridal to anybody looking to buy a wedding dress in Wellington
Rebekka Evans
THANK YOU Kryslin for being literally the best person to help with finding a dress for me. Don't change!! It was so nice having someone give such detailed responses to my questions AND I felt NO pressure to buy a dress on the spot which meant when I said YES it felt 100%. you're awesome!! Thank you!!
Shaitana Laban-Filihiahekava