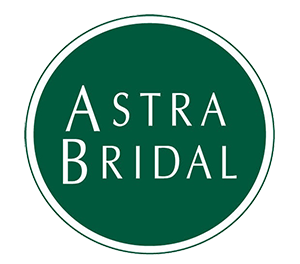 Ilyese
With a devotion to fabrics, embellishments and silhouettes it was natural for Ilyese to complete a Fashion Design degree from AUT. This knowledge and then experience in the fashion industry made Ilyese a natural addition to the team in Auckland. She has progressed to lead the team and teach her all the knowledge she holds. Brides who have a booking with Ilyese will be lucky recipients of her expertise in garment construction combined with her knowledge of how a gown can be tailored for the perfect look.
It has been a few months since my best day ever (aka wedding day), but I just thought i would drop a line to say a big thank you for all your help finding the perfect dress. I was initially quite nervous about finding my dress, It felt very oherwhelming, and after years of thinking about it, and watching "say yes to the dress", i couldnt belive my time had comeYou all instantly put me, and my family and friend, at ease and were so lovely and helpful. Ilyese saw my vision stright away. Your help, euthusiasm and creativity throughout the entire process, it what was a very hard time during multiiple Covid lockdowns, was much appreciated. I especially loved creating my unique veil with Ilyese, even via a lunchime zoom call. It was all so easy and I felt very special and cared for the whole time, Ilyese I think even styed late one day to fit me in!I would be more than happy to recoommend you to anyone, and hopefully (if my sisters even find a man), we will be back one day.
Jordan Lay
I just wanted to thank you so much for being so lovely and making my daughter feel so comfortable. We were both pretty scared that she wouldn't find a dress that she would love and feel confident in, so seeing her sparkle after such an amazing experience was priceless. You and your team were fab! Thanks again for playing a huge part in my daughter's magical weekend!
Lisa Watkins
Thanks again for all your help. You are a badass at your job. I cant wait to see my dress later in the year lol.
Nerissa Apa
I cant thank Ilyese Court at Astra Bridal (Auckland) enough for all her magical work helping me find my dress for my special day (07.03.2020)! The whole experience was such a dream, she made me feel like I was the only bride she had and made every single appointment so much fun and exciting!I absolutely love my dress 'Bree' by Maggie Sottero and had so many compliments on the day! Thank you again to the amazing team at Astra Bridal ~ I would recommend to all brides
Meg Mackesy
We had the most amazing day and Ben loved my dress, so thank you for all your help and patience while picking it and arranging my order at such short notice!
Jamie MacLeod