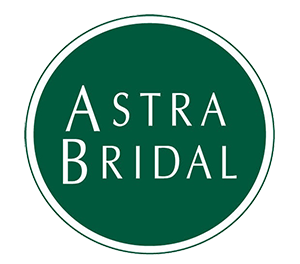 Ilyese
With a devotion to fabrics, embellishments and silhouettes it was natural for Ilyese to complete a Fashion Design degree from AUT. This knowledge and then experience in the fashion industry made Ilyese a natural addition to the team in Auckland. She has progressed to lead the team and teach her all the knowledge she holds. Brides who have a booking with Ilyese will be lucky recipients of her expertise in garment construction combined with her knowledge of how a gown can be tailored for the perfect look.
I would like to say a big thank you for your help today - you were awesome especially my consultant Ilyese! She made me feel completely at ease with the whole process and made the whole experience what it was - I'm excited about wearing THE dress.
Teddy Hodge
Bought my gown from Symonds Street in Auckland and couldn't have been a better experience. Ilyese was amazing to deal with - she took a lot of time to find the perfect dress for me. Everything was just so easy and the whole team is amazing. Can't recommend enough to go and have a look.
Liane Jay
Hi Ilyese,Thank you so much for all the help you gave me trying on the beautiful gowns in the store. It was really great working with you and the advice you gave me really helped me to work out what kind of style I should try for my wedding. Thanks again for all your help!
Sophie Robin
Hi Ilyese,I want to thank you for your help and enthusiasm.We went to a number of different bridal shops looking at dresses and their hospitality and helpfulness did not match yours, I was very looked after by the ladies at Astra. And I can't believe I met someone that had the same love of Lord of the Rings as me! Once again, thank you for making my wedding dress shopping experience a great one. It will stick with me for a very long time.All the best,Georgie xx
Georgie Crispe
I need to express how amazing Astral Bridal Symonds Street is. I have never been more comfortable or made to feel so special in this store. I had visited quite a few bridal stores before this and nothing compared to this experience. Ladies please shell out and do the $125 exclusive VIP session. It is well worth the money. The store itself is gorgeous and comfortable. Where do I get started on the staff?! Kendall-Leigh and Ilyese were amazing! They took care of everything and made me feel like a bride. Leading up to the appointment there was clear and open communication so what I liked was available. Then when I decided to sleep on it and I wasn't sure of my decision, they allowed me time to revisit to be double sure and then I got all the feels and found my dress. I cannot thank Astra Bridal, Kendall-Leigh and Ilyese enough. Ladies this is where you need to get your dress!!!
Amy Lee-Lo