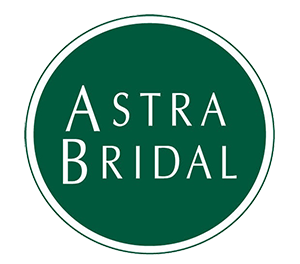 Lisa
Lisa has been involved in bridal since she can remember. Sometimes fitting sewing and designing around raising her children or having another job. When the opportunity came up to combine her passion and a career in the industry she jumped at the chance. It took no time for her to move in to the position of manager and has led the team in Wellington for a number of years. Her expertise in gown construction is fabulous and any bride lucky enough to be with Lisa will receive the benefit of that knowledge. But the construction knowledge is only part of the enthusiasm and love of bridal that Lisa can bring to a bride's experience at Astra.
Photo thanks to Laura Ridley
My husband and I were incredibly lucky, we managed to get married on Saturday 21st March right before the lockdown was enforced. Astra Bridal was the first store I visit 13+ months ago. I didn't expect to find anything I liked, let alone THE dress I'd get married in. Lisa was amazing. She listened, she cared and knew her wedding dress styles inside out. Her expertise, professionalism, empathy and willingness to go above and beyond meant a lot. Even after I had the typical dress nightmares and panicked that I got the wrong dress - she was generous with her time and gave me so much reassurance that I had the right dress. And sure enough. She was right. Lisa I cannot thank you enough. My heart is full, and you played a big part in it. Thank you thank you xx warm regards
Peace Munro
I found my dress in my first visit! Lisa has been the highlight of my entire wedding planning journey. She made me feel so welcomed and comfortable. She's so understanding, it's like she knows exactly what I like and dislike about each dresses. She was really excited for me and she made me feel like I was trying on all these amazing dresses with my best friend! Thank you Lisa, you guys have beautiful dresses and I'm so glad that I went to Astra bridal first❤️ I recommend Lisa and Astra Bridal!
Kitty Song
Lisa thank you so much, I can't express in words how AMAZING you made me feel yesterday! The whole experience from start to finish was incredible. I am absolutely obsessed with my dress and want to thank you so much for your amazing customer service, patience and knowledge! You are so amazing at your job and honestly just made one stressed out bride instantly destressed! Thank you, thank you, thank you
Darnell
Thank you for helping me find my wedding dress! Our day has been and gone - it was the best!
Rebekah Lamorena
We had an absolute amazing day. Thank you for all your help along the way.
Heather Lewis