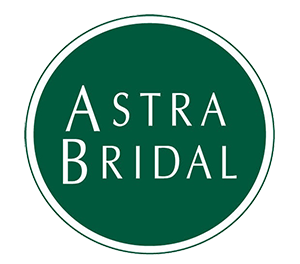 Lisa
Lisa has been involved in bridal since she can remember. Sometimes fitting sewing and designing around raising her children or having another job. When the opportunity came up to combine her passion and a career in the industry she jumped at the chance. It took no time for her to move in to the position of manager and has led the team in Wellington for a number of years. Her expertise in gown construction is fabulous and any bride lucky enough to be with Lisa will receive the benefit of that knowledge. But the construction knowledge is only part of the enthusiasm and love of bridal that Lisa can bring to a bride's experience at Astra.
Photo thanks to Laura Ridley
The most memorable and incredible experience. These extraordinary women were so knowledgeable and worked so hard to find the perfect dress. The store was beautifully set-up, but the best thing about it was the feeling of warmth, kindness and genuine care and love for what they do. Lisa was so incredibly helpful both over the phone and in-person. Thank You so much! I can not recommend Astra Bridal enough if you are looking for a quality wedding gown!
Jenna Selim
Really enjoyed the experience with the bride-to-be, trying on a wide range of gowns! Lisa was our consultant, and she was so helpful and patient and accommodating!
Mel M
Lisa and the team made my experience so special! I found my perfect dress on the first try on and everyone made me feel so welcome and prioritised my needs. I would fully recommend astra bridal to anyone looking for the perfect dress and experience! Thank you all so much
Tori Sirota
Lisa and the team were amazing.We had the place to ourselves with the luxe appointment option which included bubbles and a lovely spread. It was seamless and a really fun experience with my family. No stress and appreciated experienced guidance from Lisa. Thank so much team :-)
B Lord
I had the most magical time finding my wedding dress at Astra Bridal. I was pretty daunted about looking for a dress as I am plus sized and worried a lot about not finding anything that would suit me let alone make me feel beautiful. After meeting Lisa in a virtual style consult and going through some potential dresses to try on instore I began to feel more confident knowing that they had a huge selection of dresses and sizes. I chose to do a 2 hour luxe style consult and was absolutely blown away with the care and support I had in finding my dream dress. I had the chance to try on so many beautiful dresses and had the whole salon to myself during my appointment. Lisa helped me find the dress of my dreams in my very first appointment and I really felt like a princess the whole time. I am so grateful to Lisa and her stylists for providing such a beautiful and caring environment.
Samantha Clark