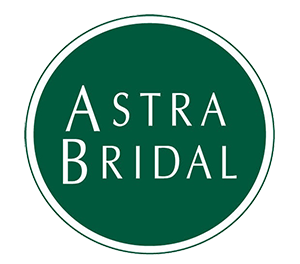 Lisa
Lisa has been involved in bridal since she can remember. Sometimes fitting sewing and designing around raising her children or having another job. When the opportunity came up to combine her passion and a career in the industry she jumped at the chance. It took no time for her to move in to the position of manager and has led the team in Wellington for a number of years. Her expertise in gown construction is fabulous and any bride lucky enough to be with Lisa will receive the benefit of that knowledge. But the construction knowledge is only part of the enthusiasm and love of bridal that Lisa can bring to a bride's experience at Astra.
Photo thanks to Laura Ridley
Wow, Honestly still speechless from yesterday!! Thank you so much from the bottom of my heart for all your help, I honestly was not sure i was going to walk away with a dress last night, but you were everything i could ask for in a perfect consultation world! Your passion for what you do really shone through yesterday and made me felt absolutely beautiful and cared for! Your presence and personality showed the minute I walked into those doors, and you just made the whole process so stress free and smooth! I still cannot believe I have a dress. Thank you again for letting my Bestfriends/Bridesmaids take photos yesterday, something that I've seen isn't allowed at other places, but when i came back and looked back at all the dresses we tried on, it made me realise why my heart was pressed onto this dress I've picked. You honestly made this experience for me one I will never forget! Thank you so much! I cannot wait to come in again and sort a veil and flower girls dresses as well, hopefully next week, in the meantime I hope you have a great weekend ahead.
Maryanne
I just wanted to say thank you both for your support during my wedding dress hunting process. Thanks to Lisa who was there on a day when I was trying wedding dresses on my own. My sister couldn't be with me but Lisa was super-helpful and it made my decision process so much easier. I said 'yes' to a very beautiful dress -Forget Me Knot "Frances" and it looked stunning on the day.
Baiba Lace
I just wanted to message and say the dress was a total success! I honestly felt like a total princess and none of this could've happened without you and the ladies at Astra picking that dress for me to try on. You guys were amazing at helping me find the dress, making the changes to it and then getting the veil to match my look. It couldn't have been better. Thank you so so much for making my day perfect!
Sam
I am beyond happy with my dress, soooo love it! Lisa you are amazing for spotting this dress & finding something that looks better than I could have imagined!! Thank you so much!
Marissa
Thank you to the team at Astra Bridal Wellington, especially Lisa who helped me pick my wedding gown. She accommodated my crew well, helped me pick out my favourites and while in the early stages of my pregnancy, secretly helped me see myself in dresses with a belly by using a prop in the fitting room, as we were originally going to have our wedding before bubs got here. After all the dresses I liked, I tried on a dress that Lisa picked and something I didn't see myself in at first, after trying it on, it was the perfect one! So elegant and classy. She envisions everything from top to bottom and even the tiniest details you give her from hair right down to jewellery and what would look great, but leaves it up to you to decide. I cannot wait to pick up my gown this Friday and am so grateful for Lisa and the team at Astra Bridal for their knowledge and keeping me updated with where things are with the dress xx
Emilia Lesa