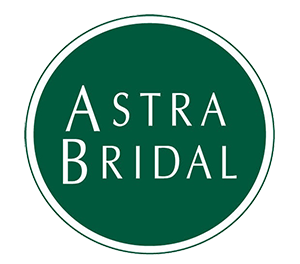 Lisa
Lisa has been involved in bridal since she can remember. Sometimes fitting sewing and designing around raising her children or having another job. When the opportunity came up to combine her passion and a career in the industry she jumped at the chance. It took no time for her to move in to the position of manager and has led the team in Wellington for a number of years. Her expertise in gown construction is fabulous and any bride lucky enough to be with Lisa will receive the benefit of that knowledge. But the construction knowledge is only part of the enthusiasm and love of bridal that Lisa can bring to a bride's experience at Astra.
Photo thanks to Laura Ridley
Lisa, I just wanted to say a huge thank you again for helping me find my wedding dress! We had such an amazing wedding.
Grace Hocking
Hi guys! I want to thank everyone at the Wellington store for all their help! I felt like an amazing princess on my day. I never thought I would feel so majestic on my wedding day. I never felt plus size trying any dresses on and they had such an amazing range, I will recommend you to everyone!
Effie Saywell
Michelle Davies Photography - Charlie (Marketing Manager) had the pleasure of meeting Lisa Dur and her team in Wellington. Highly recommend Astra Bridal for all your bridal needs.
Charlie Rudd
Hi Lisa,Just wanted to say a massive thank you for our experience with you on the 30th June. I honestly have never had someone listen and understand me the way you did, even as weird as my thoughts in my head were! It meant so much to me that you were able to work with me, know exactly what I was talking about and push me out of my comfort zone to find my dream dress! Oh my goodness and what a dress that is! I am so in love with it, and get goosebumps every time I look at a photo! So thank you, thank you!!! Also thank you for the thoughtful handwritten card I received in the mail, so lovely!!!
Tessa Landkroon
I just received a card in the mail from Lisa in the Wellington store, such a lovely personal touch! Lisa was absolutely amazing, when I went in for my fitting she new exactly who I was and which dress was mine without me having to say anything other than hello! She even remembered the exact shoes I'd picked (I didn't even remember!) Fantastic service, beautiful dresses. Thanks Lisa for making the experience as special as we dream it to be xo
Nicole Rielly