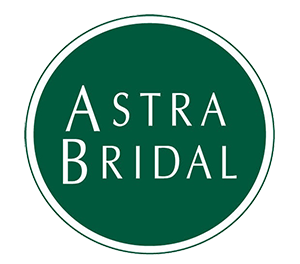 Lisa
Lisa has been involved in bridal since she can remember. Sometimes fitting sewing and designing around raising her children or having another job. When the opportunity came up to combine her passion and a career in the industry she jumped at the chance. It took no time for her to move in to the position of manager and has led the team in Wellington for a number of years. Her expertise in gown construction is fabulous and any bride lucky enough to be with Lisa will receive the benefit of that knowledge. But the construction knowledge is only part of the enthusiasm and love of bridal that Lisa can bring to a bride's experience at Astra.
Photo thanks to Laura Ridley
Lisa thank you so much, I can't express in words how AMAZING you made me feel yesterday! The whole experience from start to finish was incredible. I am absolutely obsessed with my dress and want to thank you so much for your amazing customer service, patience and knowledge! You are so amazing at your job and honestly just made one stressed out bride instantly destressed! Thank you, thank you, thank you
Darnell
Thank you for helping me find my wedding dress! Our day has been and gone - it was the best!
Rebekah Lamorena
We had an absolute amazing day. Thank you for all your help along the way.
Heather Lewis
Lisa, I just wanted to say a huge thank you again for helping me find my wedding dress! We had such an amazing wedding.
Grace Hocking
Hi guys! I want to thank everyone at the Wellington store for all their help! I felt like an amazing princess on my day. I never thought I would feel so majestic on my wedding day. I never felt plus size trying any dresses on and they had such an amazing range, I will recommend you to everyone!
Effie Saywell